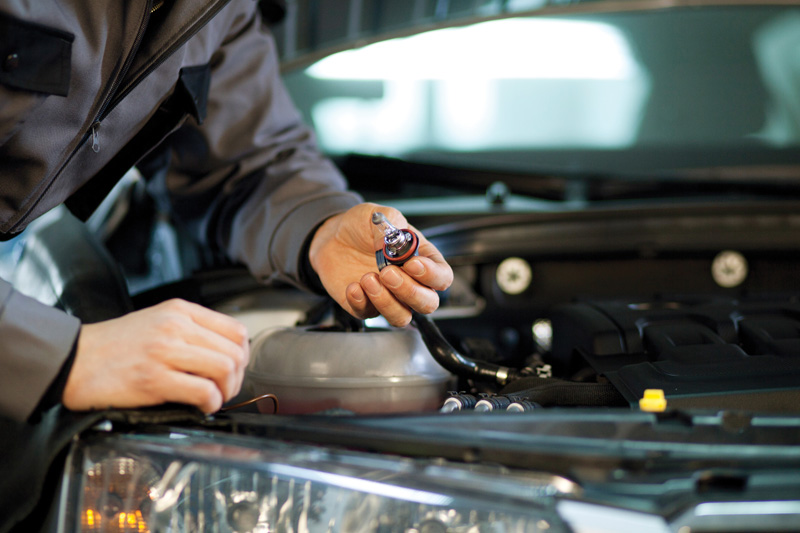 ---
A blown bulb remains one of the most common reasons for a vehicle to fail its MOT. As one of the top consumables for garages, there are opportunities to profit by upselling to performance bulbs, says Ring Automotive. And when it comes to xenon HIDs, garages can make sure they are keeping drivers safe, and making the most of replacements.
---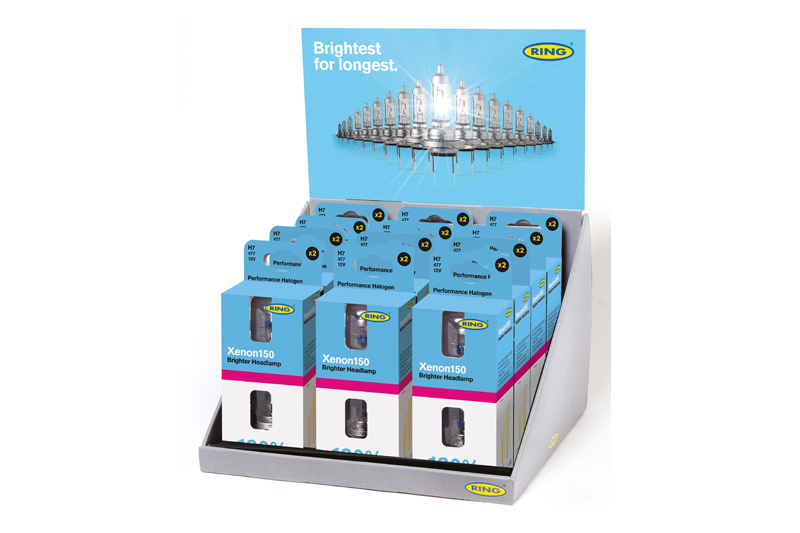 Offering a customer a performance halogen is an easy way of boosting profits without increasing the time spent on a vehicle. Ring offers a range of fully road legal, direct replacements for standard bulbs that require no more installation time for a technician.
Shining a light on upgrades
The right upgrade depends on the driver. To help make night time driving safer and easier, recommend the Ring Xenon150, which provides excellent illumination without compromising on life compared to other performance halogens. Available in popular H4 and H7 references, the Xenon150 is a direct replacement for a standard bulb, but gives 150% more light on the road and a 70m longer beam pattern to help drivers see hazards sooner. A CDU is also available at the till.
Another upgrade option for drivers is to invest in whiter headlamps. LED daytime running lamps (DRL) are becoming more common, and the mismatch in headlight colour between the very white LEDs, which have a colour temperature of about 6,000K, and a standard headlamp bulb, with a colour temperature of around 2,700K, is very visible. To give a high spec look with matching colour temperatures, drivers can opt for Ring Xenon5000 bulbs. These easy to install upgrades give a fashionable white appearance, are road legal, and give better reflections from road signs and markings. Available in H1, H4, H7 and H11 references, these are an excellent way to instantly upgrade the look of a vehicle.
Highlight on xenon HIDs
Xenon HIDs are in the spotlight this MOT season, as the recent changes to the testing have made HID conversion kits illegal. However, there are more reasons to consider HIDs than just spotting unlawful conversions.
Unlike standard bulbs, xenon HIDs generally do not fail completely when they reach the end of their life. A bulb that has reached the end of its usable life will still illuminate and emit a white light – for the MOT, this means that it may pass. However, older bulbs may not be safe for road use.
Ring carried out tests in its state-of-the-art beam laboratories, comparing new xenon HID bulbs with four year old xenon HIDs from a vehicle that had done around 60,000 miles. The results show that over the four years since the bulbs were new, the light output had dropped significantly. This drop greatly reduced the amount of light reaching the road and the driver's visibility, and the bulbs were no longer road legal. Whilst it may not be possible to test this in a garage, Ring strongly recommends that xenon HID bulbs are replaced once every three years, even if the light has not completely failed, and always in pairs.


---
For details on fitting xenon HIDs, or halogen upgrade options,
click here
.