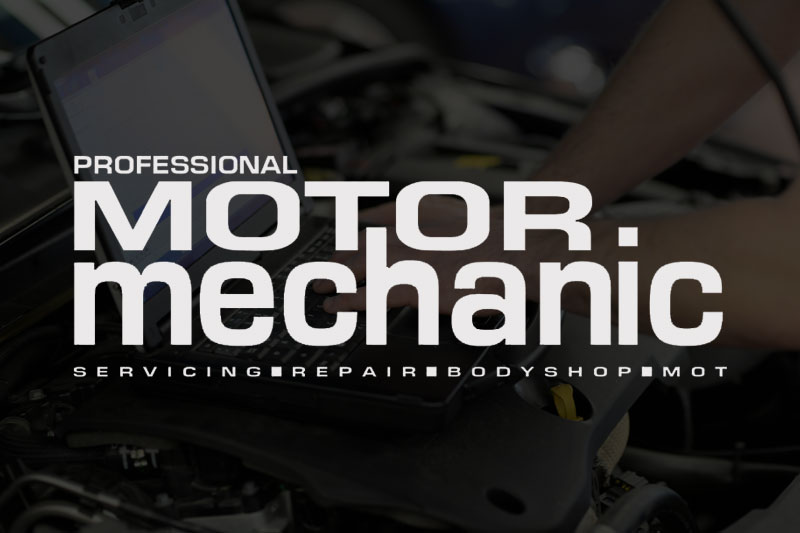 Simon Ashby, Technical Manager for Advanced Diagnostics
In days gone by, if a customer required additional or replacement keys/remotes they would have no option but to go to the franchised dealer – an often expensive and inconvenient process.

Nowadays, this level of expertise is available through independent aftermarket technicians who can provide a key programming service to their customers. This not only offers the car driver better choice and value, it also opens up a realistic additional revenue stream for the garage in question.
Barriers to market
There are many factors for the independent garage to consider when deciding whether to provide car key programming for drivers.

The biggest barrier is probably know-how and training. You may think that having a good knowledge about immobiliser systems is a must – but this is not true. Most mechanics are aware that, from the mid 1990's, passenger vehicles have been fitted with transponder immobiliser systems, which have increased considerably in complexity over the past years.

Today, transponders are found within all car keys so whenever additional/replacement keys are required, they must be programmed into the vehicle using specialist diagnostic key programming equipment. Sometimes the key and remote can be programmed in one procedure, while on other occasions two procedures are required: one for the remote and one for the transponder.
What's the ROI?
Obviously, there are costs associated (equipment/training) with getting into key programming but the return on investment can be rapid if the garage correctly advertises and markets the new service to customers.

A good quality training and technical support package provides the independent workshop with the ability to compete against the franchised dealer and – for some cars – the programming procedure can take minutes, enabling the customer to wait while freeing up valuable workshop space for you.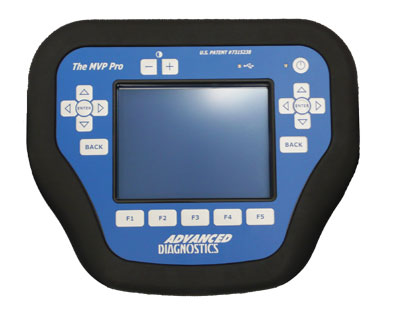 Which programmer?
Choosing the right key programmer for your business can be difficult as there are a number of options available today. The best way to choose is to make a checklist…
■ Does the product come with a warranty? If so then how long is it?
■ Are all makes/models covered for key programming on one tool?
■ Is training available for using the tool?
■ Is there on-going technical support (videos, technical forums etc)?
■ Can you afford to buy one? Or, considering the extra income stream that can be generated, can you afford NOT to buy one?
■ Is the tool genuine?
'Pay As You Go' programming
The MVPPro 'Pay As You Go' key programmer is one option for independent technicians. The product is a portable car key programmer that allows you to program new keys into the vehicle for all makes/models worldwide. Simple to use, it plugs into the vehicle's diagnostic OBD II port and comes with various dongles that configure the tool for programming keys and remotes.

The tool uses digital tokens, which are deducted from the tester when keys are programmed – one token per car normally – making the MVPPro unique. These tokens can be purchased and uploaded onto the tester via the internet as/when the user requires.

To enable technicians to cover any car that comes into the workshop, the MVPPro is supplied with FREE software for all makes/models. This new software is continually being developed by Advanced Diagnostics – a market leader in key programming services for the past 14 years – for most car manufacturers worldwide and is often developed as quickly as new cars are launched. Updated modules can then be easily downloaded onto the MVPPro, meaning you'll never have to buy new software in the future.

One of the critical factors when programming additional/replacement keys is the key itself which, in many cases, must be original. As a complementary service to the key programming equipment, a sister company – Advanced Keys – was created to sell a comprehensive range of genuine keys/remotes and transponders.
Training/technical support
Advanced Diagnostics provides training and technical support via a dedicated distributor network. Additionally, the company's website has a wealth of vehicle information for all makes and models within 'Info Quest', including a dedicated area for training videos that demonstrate key programming on various vehicles.
So, is a key programming device right for my business?
The answer depends on how much key programming you do, the growth potential, and your financial resources. What does add up though, is that this is a potentially exciting and lucrative market for independent garages to step into. The MVPPro is a popular choice for garages worldwide, enabling access to advanced key programming technology at a competitive cost. As a general rule then, we'd say that if you're programming anything less than five vehicles per week the MVPPro is a great option for you.
VEHICLE DATA SEARCH CAPABILITY
Info Quest Mobile from Advanced Diagnostics provides a quick and easy method to obtain vehicle and key programming information for over 5,000 vehicles worldwide, i.e. which software/cable/dongle do I need to program keys for a 2005 Ford Focus?
Info Quest is available by clicking on the Info Quest banner on the home page of the AD website or by downloading the App via the Apple App or Google Play store. Full data access requires an AD registered account.