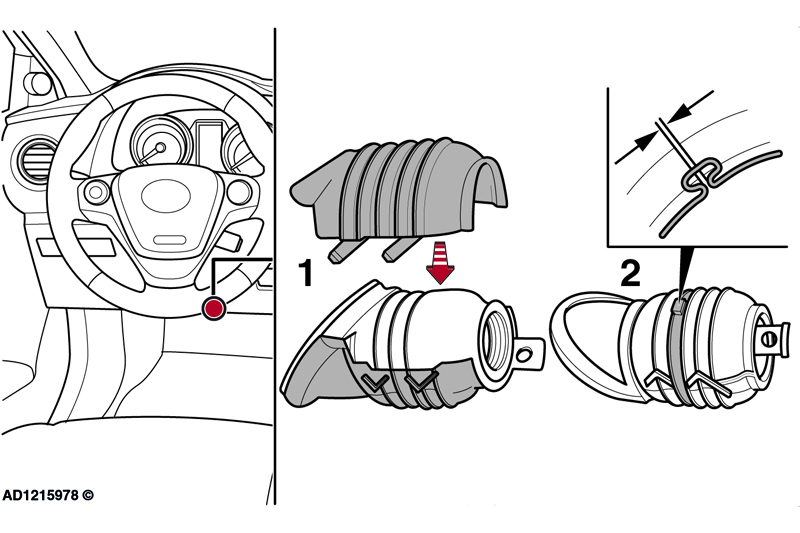 ---
Autodata's Technical Team share their fixes to common problems raised through Autodata's technical helpline, available to all UK customers.
---
Steering operation not smooth when manoeuvring – Toyota Auros
FAULT:
A customer has noticed that their 2013 Toyota Auris' steering operation is not smooth when manoeuvring or parking. The driver's footwell carpet has recently been wet after heavy rain, but we are unsure if the two issues are connected and we haven't been able to fix the issue.
FIX:
We have had reports of the symptoms you have described, and they are both due to the steering column sealing boot being cracked/damaged. Remove the steering column sealing boot. Fit a protective cover to the new steering column sealing boot (see Fig 1.1). Secure the protective cover with a retaining strap, ensuring a clearance of 0.5 to 1.5mm (see Fig 1.2). Fit the new steering column sealing boot complete with protective cover to the steering column. This should rectify the faults.
---
For further information from
 Autodata
, click
 here.