---
Due to the rapid development and proliferation of advanced safety systems on cars, Pro-Align recommends that, alongside wheel alignment, technicians consider the safety system alignment, which addresses the relationship between the wheel alignment itself and the vehicle's electronic stability control (ESC) and electric power steering (EPS) systems. Here, the company explains more.
---
Now a common feature on most modern vehicles, ESC and EPS systems rely on accurate information from the car's steering angle sensor (SAS), which continuously monitors the position and turning rate of the steering wheel. The information from the SAS is used alongside a complex network of other sensors that monitor wheel speeds, lateral forces and a host of other variables in order to control the ESC, EPS and other new advanced driver assistance systems.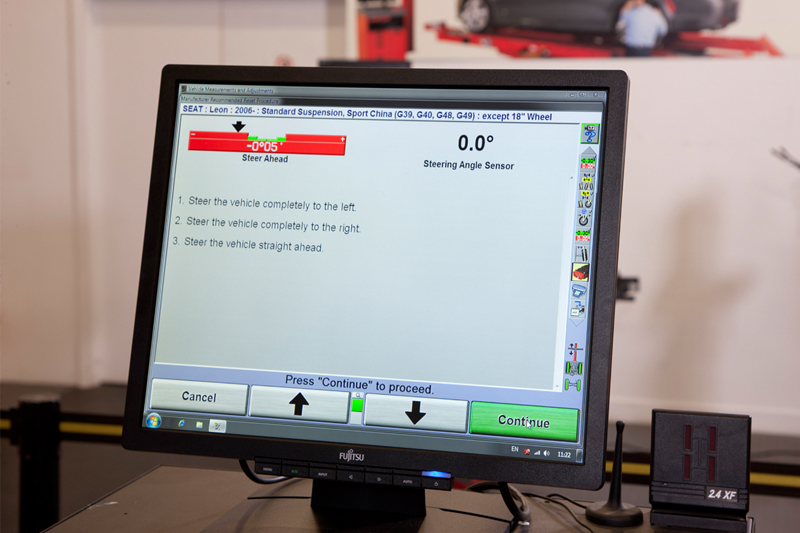 Until relatively recently, a full four wheel alignment was considered complete once the front toe adjustment had been made. With all four wheels set within the manufacturer's specification (pointing straight with the thrust line of the vehicle) and a level steering wheel, it was time to move on to the next job.
However, on a vehicle fitted with an SAS, its positon is unknown after a wheel alignment, so measuring and resetting this system is now the last (and incredibly important) step of the alignment service. Indeed, some of the most common cars on Europe's roads today, such as the Ford Fiesta Mk VI, VW Polo Mk IV and V, VW Golf Mk V and Renault Clio Mk III, all require resets to their ESC systems. Furthermore, a host of VMs, including Audi, BMW, Citroen, Ford and Toyota use EPS, meaning resets are required on these vehicles too.
A number of third party aftermarket tools for resetting safety systems exist. However, thanks to its close working relationship with most major VMs, Hunter has developed an integrated solution to this challenge: Codelink.
Codelink is simple, affordable and ensures that a wheel alignment and safety system alignment can be finished correctly. Not only does it ensure precision of the steering system sensor, errors helps eradicate but this reduction in costly customer comebacks. Using the main Hunter aligner screen to display instructions, Codelink automatically identifies which vehicles require a safety system alignment reset and incorporates the relevant reset steps into the alignment procedure.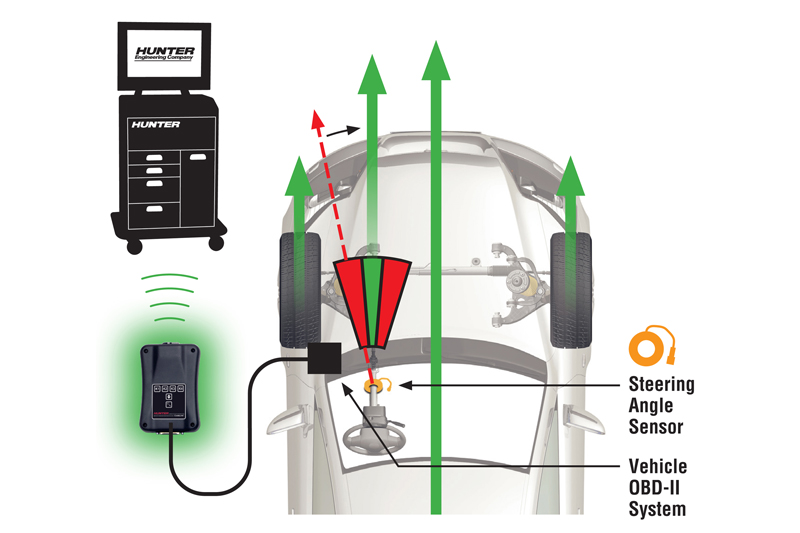 Speaking about the need for safety system alignment, Paul Beaurain, Managing Director at Pro-Align, said: "One of the hot topics of the moment for the aftermarket is calibration of advanced driver assistance systems. Some of these systems will require additional hardware and knowledge but one element which is fundamental to all of them is the need to get the basic wheel alignment and steering angle sensor reset and calibration correct. Without doing so, the other systems simply cannot function properly. As a result, we're delighted to offer Codelink as an easy to use and fully integrated solution to the problem"
---