---
Tim Howes, of NGK Spark Plugs, provides some useful tips on replacement of Lambda sensors, and explains the crucial differences between 'universal' and 'bespoke' versions of these components.
---
When should Lambda sensors be replaced?
Due to the hostile environment in which they work, sensors are subject to a degree of wear and tear and ageing. It would be impossible to say definitively what the service life of a Lambda sensor should be, due to the very different conditions that each vehicle experiences under different drivers. City driving with lots of stop-start operation will have a different influence on the life expectancy of a Lambda sensor compared to steady motorway use.
We recommend that the function of the sensor is checked every 20,000 miles, or annually. The emissions check as part of the current MOT test samples the exhaust gases to monitor the efficiency of the engine, exhaust system and engine control systems. The Lambda sensor is a vital part of this system and its function is therefore influenced by many other components.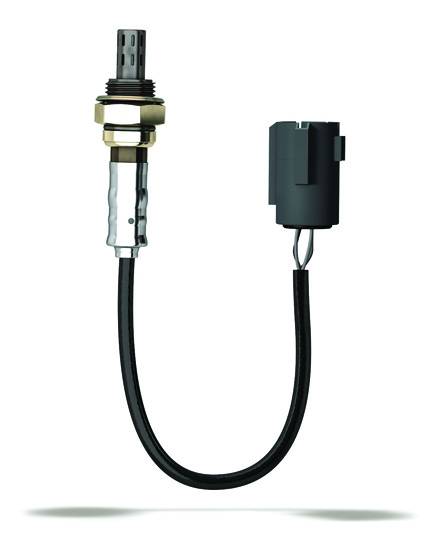 The malfunction of an associated part may directly affect the performance of a sensor. Using an oscilloscope and gas analyser is a much more accurate way of assessing sensor performance than relying on fault codes alone. Garages should look for slow response times, output range and heater function.
Contaminants from poor quality oils and fuel which remain in the exhaust gases can become deposited on the sensor element, affecting its operation. Even coolant or oil leaking from an engine can enter the wiring, compromising electrical connections and can even reach the sensor element and affect sensor operation.
'Universal' or 'bespoke' Lambda sensors?
A 'universal' Lambda sensor is designed to cover as many applications as possible by splicing in the old connector from the unit being replaced. In theory this sounds like a good idea. In practice, the potential for problems and subsequent premature failure is increased.
Bespoke, OE quality Lambda sensors are ready to install and offer considerable advantages over 'universal' types. They come complete with any necessary fittings and grommets and no requirement to use 'old' connectors – which may be corroded or damaged. Installation times can be halved with the confidence of compatibility and reliability. So, for all these reasons, NGK recommends that workshop customers go with a bespoke OE quality Lambda sensor.
---