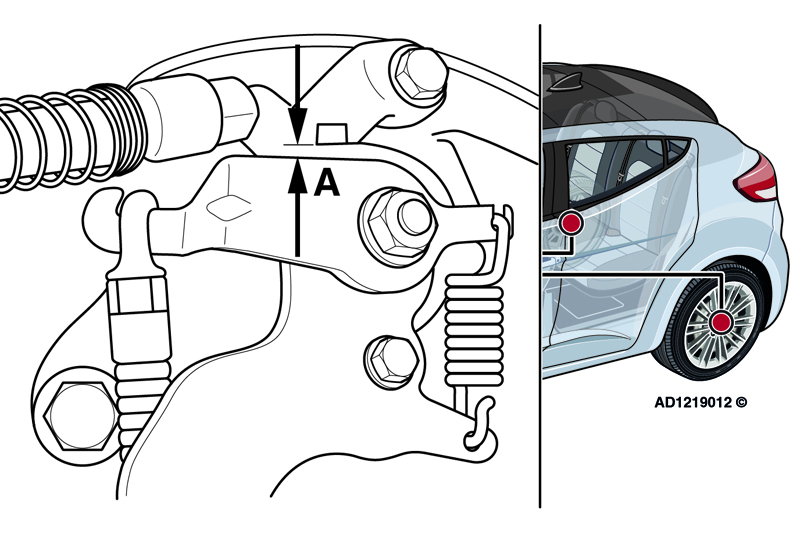 ---
Autodata's Technical Team share their fixes to common problems raised through Autodata's technical helpline, available to all UK customers.
---
Rear brakes binding on Hyundai Veloster 
FAULT:
A customer's 2012 Hyundai Veloster is suffering with the rear brakes binding after the parking brake is released. We have cleaned the rear brakes on a couple of occasions but the problem is still apparent. Do you know of any fixes?
FIX:
Yes, the rear brake issue you have described affects Veloster models up to 28/02/12 with automatic transmission (AT). The cause is water ingress into the parking brake caliper lever, causing corrosion. Remove the parking brake cables from both of the parking brake caliper levers. Check the measurement 'A' on both rear calipers (Fig 1). If the total measurement of both rear calipers is less than 3mm then fit a modified parking brake caliper lever kit. If the total measurement of both rear calipers is more than 3mm then fit modified rear brake calipers.
---
For further information from
 Autodata
,
click here.