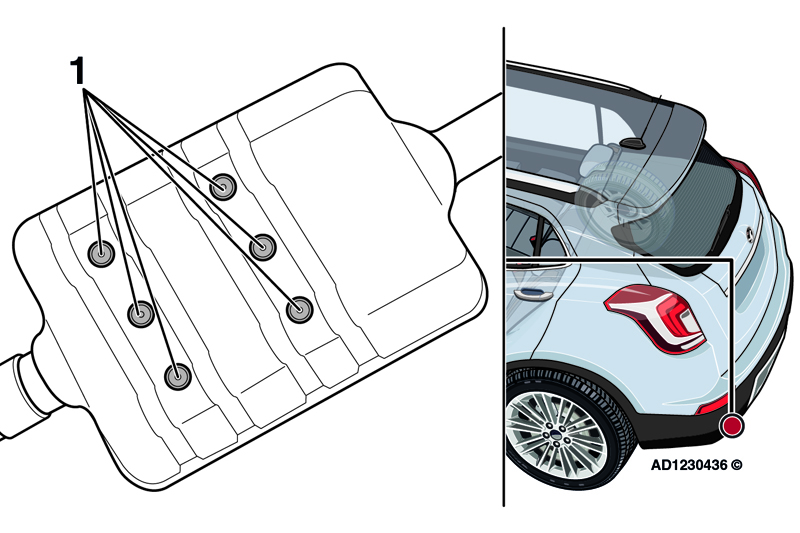 ---
Autodata's Technical Team share their fixes to common problems raised through Autodata's technical helpline, available to all UK customers.
---
Noise from rear whilst driving a Vauxhall Mokka-X
FAULT:
A service customer of ours is complaining that their 2016 Vauxhall Mokka-X has a rattling type noise coming from the rear of the vehicle whilst driving. We have heard the noise on road test but we are struggling to find the source of the fault in the workshop. Has a fault like this been reported to you before?
FIX:
We have had reports of Mokka-X models with LE2 (B14XFT) engine code suffering with a rattling type noise from the rear exhaust silencer. Remove the rear exhaust silencer and apply six spot welds to the top of the silencer positioned as shown (Fig 1). Carry out road test to ensure the noise has been rectified.
---
For further information from
 Autodata
,
click here.