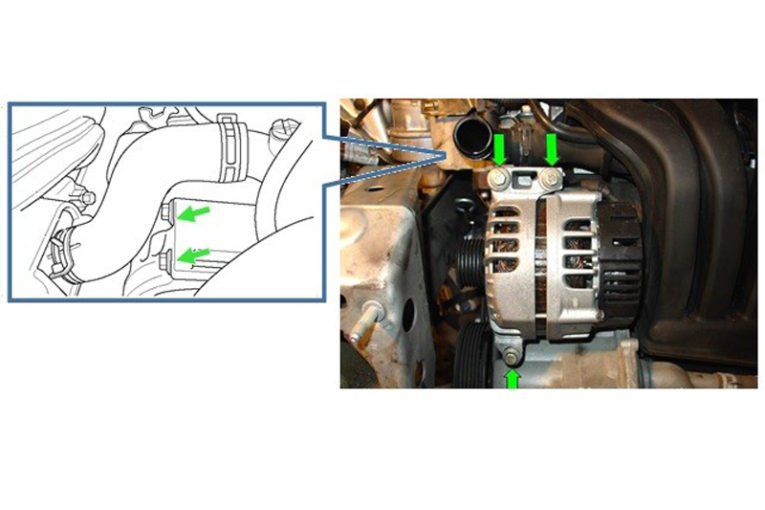 ---
Technical bulletin from Autoelectro on a fitting error causing engine coolant to leak onto the alternator creating belt slip. Please note this bulletin only affects AEC1868.
---
Mini R50/R52/R53 1.6 & 1.4 petrol 2001-2009. All vehicles with W10 engine code are affected from 2003 onwards.
Alternators fitted to the above vehicle are being returned under warranty after replacement due to the drive belt slipping. Upon inspection there were signs of engine coolant on the drive bracket.
We have found that there is a coolant pipe which runs directly above the alternator and across the mounting brackets. When the original alternator has been removed the pipe has not been detached or moved into a safe position, perhaps to save time. By doing this the pipe chafes against the alternator mounting bolts causing leakage of coolant on to the alternator and the drive belt. This results in the drive belt slipping resulting in a charging fault/ low charge fault.
In all cases when replacing the alternator on this vehicle the fitter must ensure that the pipe is clear from the mounting bolts when removing the alternator. If the pipe has been damaged it must be replaced.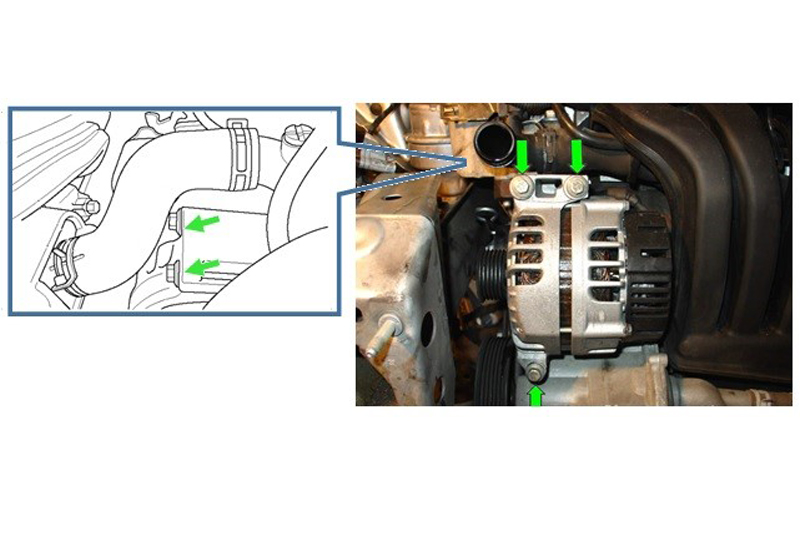 Failure to avoid the above fitting fault or rectify the failure caused by the fitting fault may result in your warranty being void.
---
For further information from
Autoelectro
, click
here
.