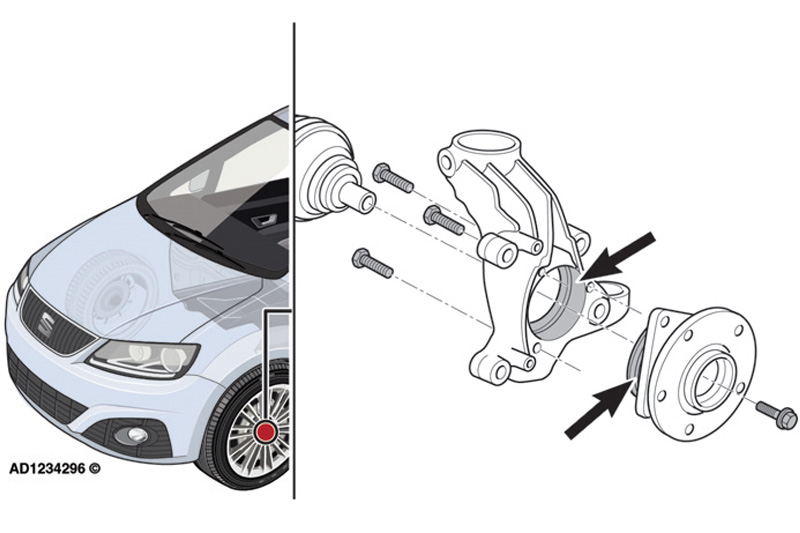 ---
Autodata's Technical Team share their fixes to common problems raised through Autodata's technical helpline, available to all UK customers.
---
FAULT:
We are experiencing a problem with a 2012 Seat Alhambra. There is a metallic clicking noise from the front wheels whilst driving or when manoeuvring. We have heard the clicking noise during a road test but we have been unable to find the source of the clicking noise in the workshop. Is this a known fault?
FIX:
Yes, the fault described has been reported to us before on the Alhambra model. The metallic clicking noise is due to water/dirt ingress between the front wheel bearing assembly and the hub carrier. Remove the  front wheel bearing assembly from the hub carrier. Clean and apply grease – available from Seat parts department – to the wheel bearing assembly and hub carrier contact surfaces. Refit the wheel bearing assembly using new retaining bolts and tighten the retaining bolts to the correct torque setting. If necessary, repeat the procedure for the opposite side. Carry out a road test to ensure the clicking noise has been rectified.
---
For more information from Autodata, click
here.