In the second instalment of this hybrid vehicle servicing mini-series, Sealey Tools explains how to stay clear of shocks when carrying out repairs on hybrid and electric vehicles. Click here to read part 1.
The systems used on hybrid and electric drive vehicles vary in operation and complexity, but one thing they all share is the use of a high voltage DC system to power the electric traction motor(s). As a general rule, hybrid systems that have a full electric driving mode will run on a higher voltage than vehicles that don't.
Working on these systems should be a low-risk operation, as long as the correct safety precautions are followed and the appropriate tools and Personal protective equipment (PPE) are used. Failure to follow the correct safety precautions and relevant manufacturer's instructions could, however, prove fatal!
Some vehicles have more than one hybrid battery pack, therefore it is vital to understand the system being worked on before commencing any service or repair operation. One example is the Toyota Prius PHEV, which uses three battery packs and, as a consequence, there are three service plugs to isolate the battery packs.
Some hybrid systems also use capacitors, it is vital to ascertain if the system to be worked on has capacitors fitted as these will need to be discharged before any service or repair operations can commence.
The battery pack is one source of high-voltage danger, but there are also cables that run from the battery pack to the motor controller. All of the high voltage cables will be coloured orange and will be positioned away from the immediate risk of damage.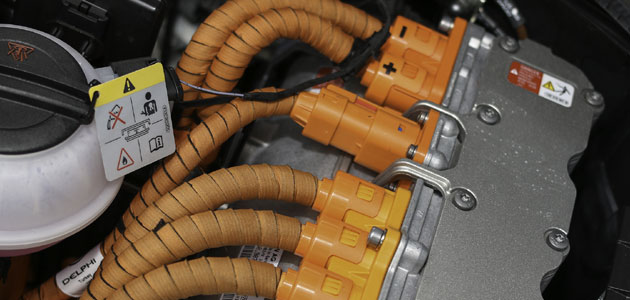 The vehicle's underside shielding will not only protect the cables but it will obscure them from view, it is therefore essential to position any lifting or jacking equipment correctly under the vehicle, and to use the specified jacking locations to avoid the risk of crushing or damaging the high voltage cables.
Hybrid vehicles use separate wiring systems to the rest of the vehicle wiring. Detection systems will isolate the hybrid battery pack if any voltage is detected leaking into the vehicle body, or the SRS system is deployed.
Non Start Mode
During servicing and maintenance of any hybrid vehicle internal combustion engine, it is vital to ensure the vehicle can't 'self-start'. One way of doing this is by placing the vehicle into 'non start' mode, which can be achieved by either removing the key from the ignition or, if the vehicle uses a smart key, by keeping the key a safe distance away (normally a minimum distance of 10 feet). Failure to follow these precautions could result in the engine starting without warning, while similar precautions also apply for pure electric vehicles.
Disconnecting the High Voltage System
Isolating the battery pack is the first step to working on any hybrid, or electric vehicle high voltage system. All manufacturers have a simple way to isolate the battery packs to allow for safe maintenance and repairs on the vehicle. This will be via a service switch(s) or a removable connection plug(s).
Depending on the type of system, battery voltage range from 144V to 330V DC. DC voltage can become dangerous at 60V (as opposed to AC at 110V), so it is vital the manufacturers procedure is followed to isolate the battery pack before commencing any work on any hybrid or electric vehicle system.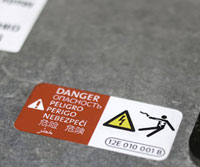 Any component on the vehicle which has the risk of electric shock associated with it will carry a warning label. As already stated, some hybrid systems also use capacitors, if fitted, these will also need to be discharged before any work can commence.
In the unlikely event of encountering a leaking battery pack, do not touch the gel that is present, the gel is an alkali and serious skin damage will result.
Adhering to the aforementioned procedures should enable problem free maintenance and repairs on Hybrid and electric vehicles.
Stay safe – Use the right tools!
Insulated Gloves
It's vital to wear the correct type of Class 0 thick rubber insulated gloves, and these must be in good condition. Any surface contamination could degrade them and pinholes – no matter how small – could cause current to leak to the wearer.
Hand Tools
As a further protection against the risk of electric shock, tools should be VDE (Verband der Elektrotechnik) approved and comply with BS EN 60900. This means they are capable of providing insulation up to 1,500 volts DC to protect the user from electric shocks and also prevent 'shorting out' live components, in the event of incorrect battery pack isolation.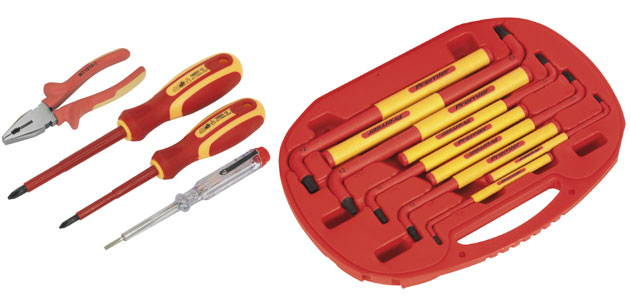 Sealey Tools offers a comprehensive range of tools which comply with these standards.