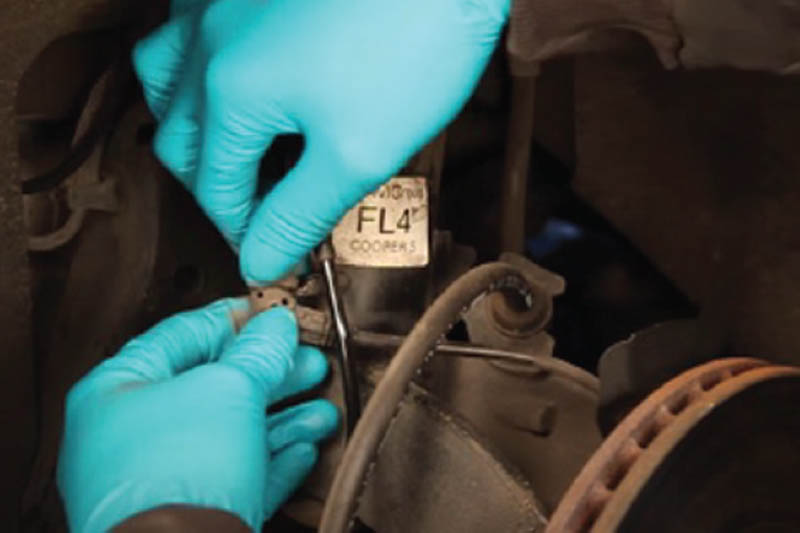 ---
KYB runs through how to replace the front shock absorbers on the following models: Mini One, One D, Cooper, Cooper D, Cooper S, Cooper SD (R56, R57) (10.06-).
---
There are 625,000 of these vehicle models on the road in the UK. The estimated fitting time for front shock absorber replacement is 1 hour 50 minutes for a pair. KYB is one of the world's largest manufacturers of original equipment shock absorbers, with almost one in five of all cars leaving production lines worldwide fitted with KYB as standard. The same world class product quality is available to the UK aftermarket.
Step-by-step
1. Unclip ABS sensor and brake hose (see main image).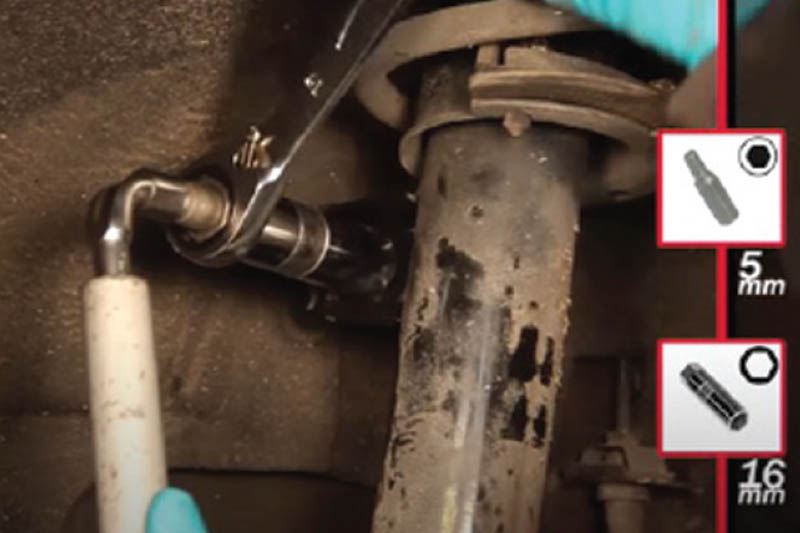 2. Remove the stabiliser link bar.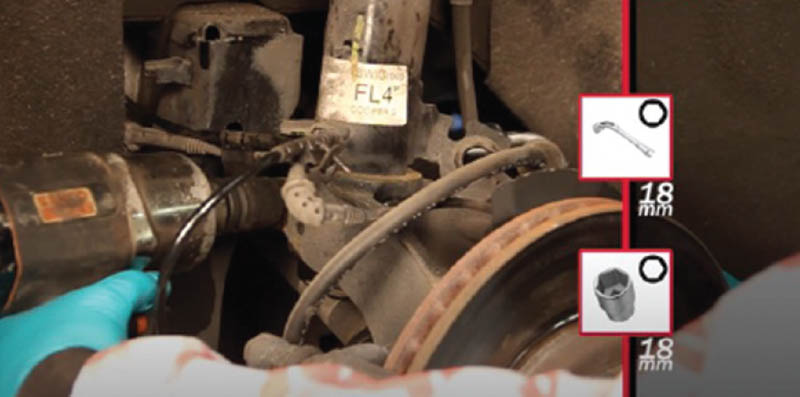 3. Loosen and remove the bottom bolt.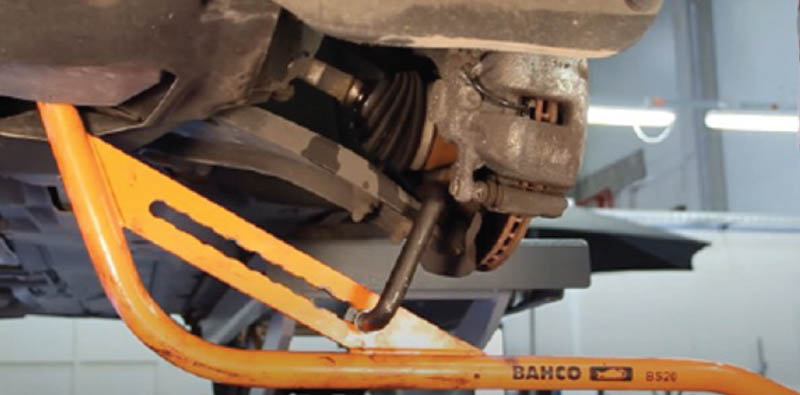 4. Using a suspension arm lever, remove the bottom of the shock absorber from its housing.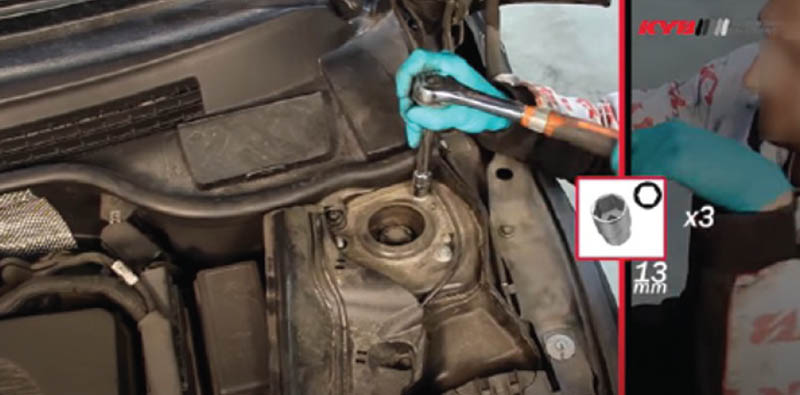 5. Support the weight of the axle and remove the nuts from the top mount, holding the shock absorber as the final one is removed. Lift the unit from the vehicle.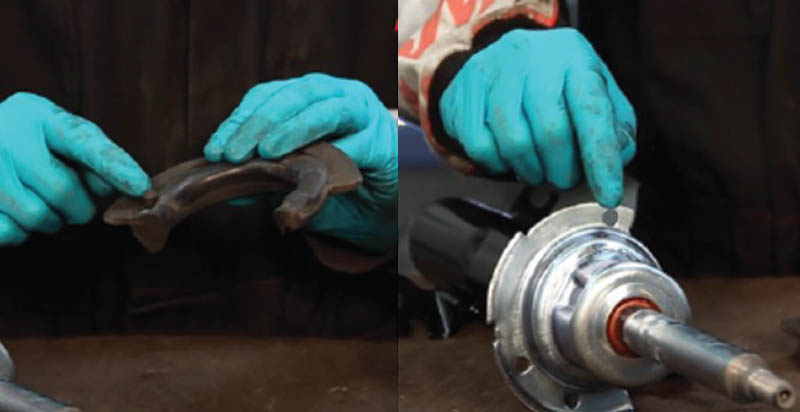 6. When reassembling the components, ensure the hole on the spring seat protector is aligned with the hole on the spring seat.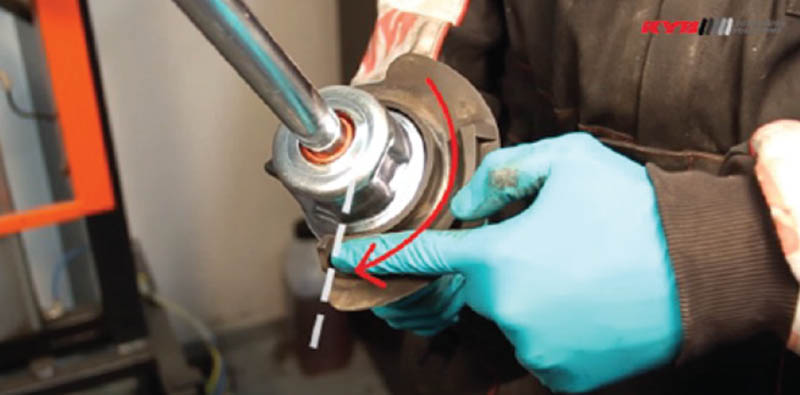 7. Ensure the end of the bottom coil is aligned with the lip on the spring seat.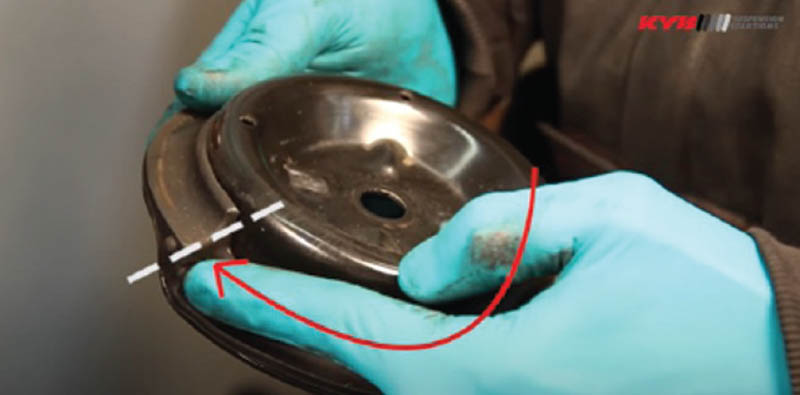 8. Ensure the end of the top coil is aligned with the lip on the top mount.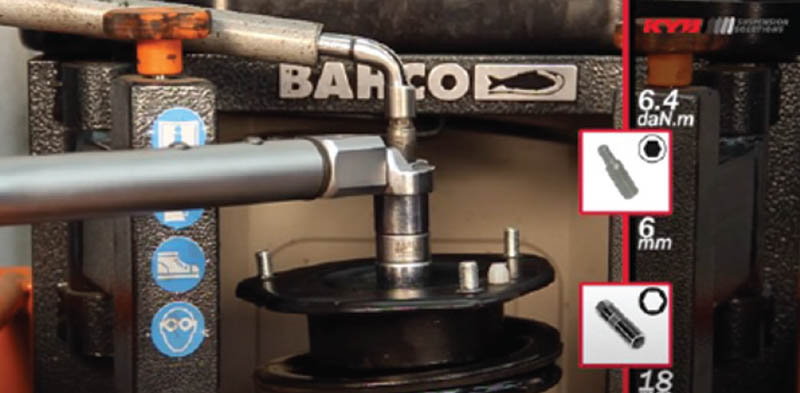 9. Fit the final components and tighten using the correct torque settings.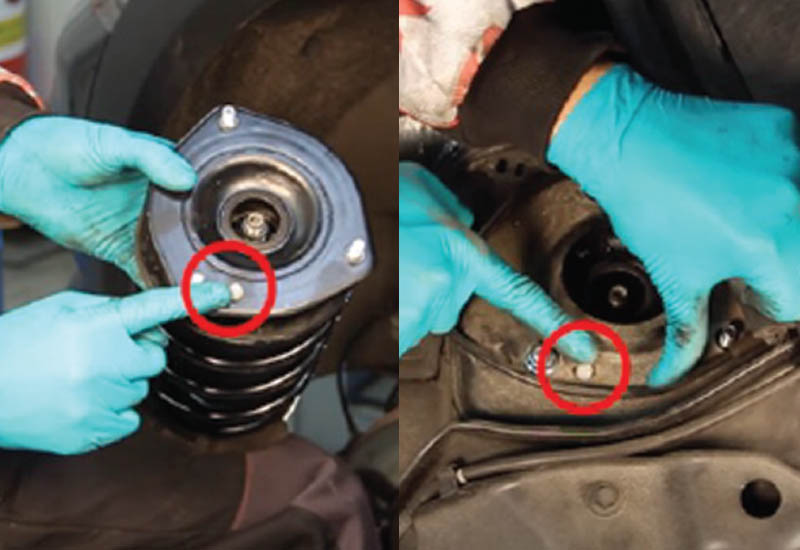 10. Ensure the locating point on the top of the suspension mounting kit is aligned with the locating point on the vehicle.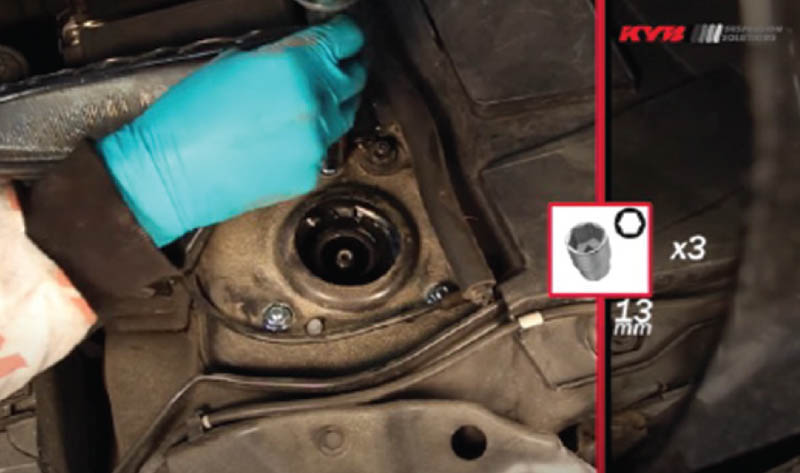 11. Tighten the top mount nuts.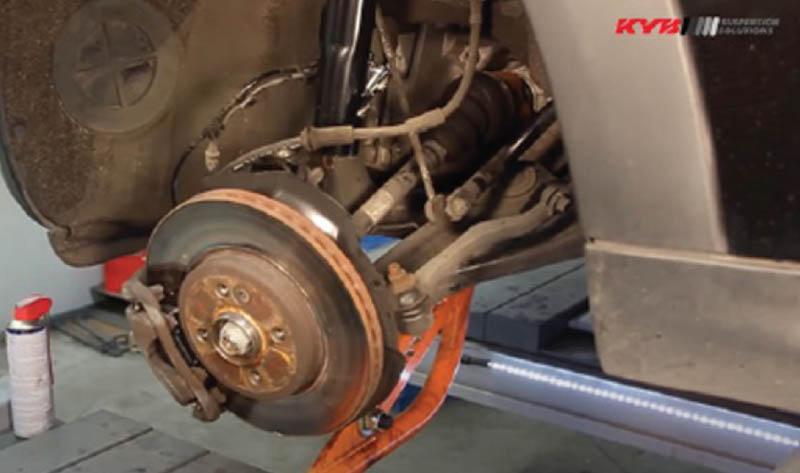 12. Use a suspension arm lever to relocate the shock absorber into its housing.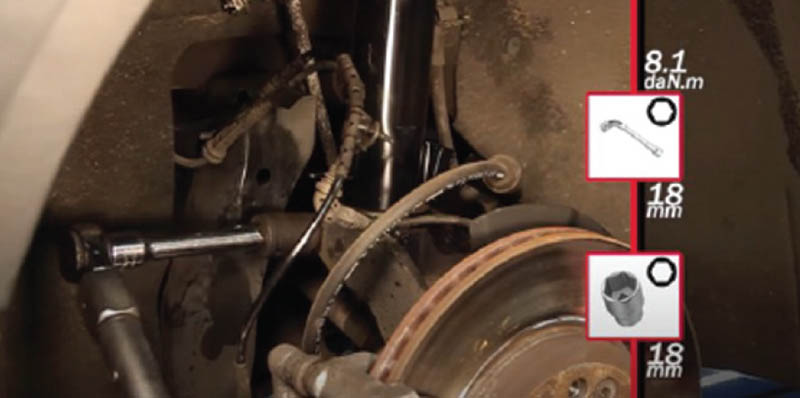 13. Tighten the bottom bolt to the correct torque.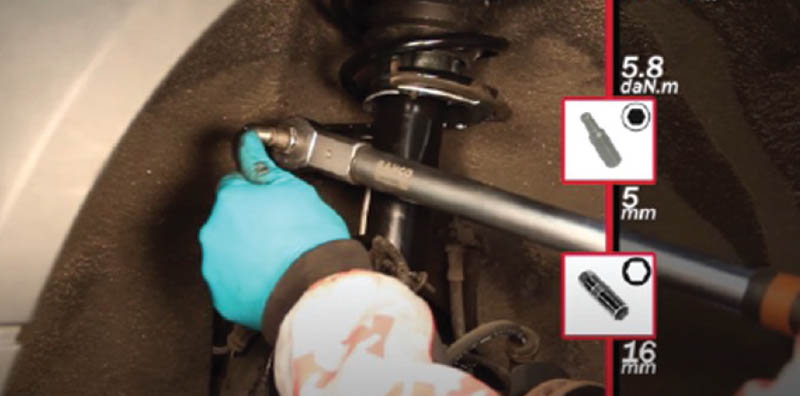 14. Reattach the stabiliser link bar and various hoses.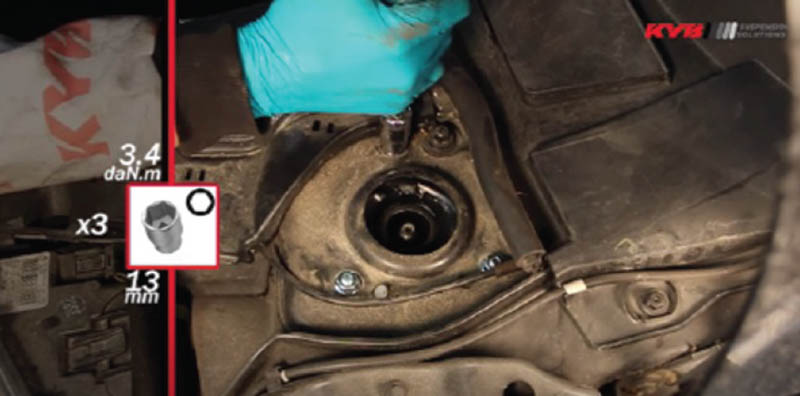 15. Lower the vehicle and adjust the top mount nuts to the correct torque settings.
KYB advises to check the wheel alignment after the shock absorber is fitted to the vehicle. KYB recommends that shock absorbers and coil springs are always fitted in axle pairs.
---
Want to know more? To watch the guide to replacing the suspension on the front of the Mini One, click
here
.