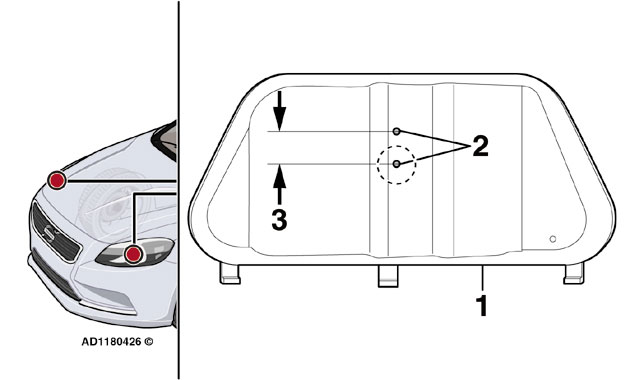 As one of the UK's leading suppliers of technical information to the automotive aftermarket, Autodata has over 65 skilled technicians with a comprehensive understanding of those common problems that take up valuable garage time to investigate. In this regular column Autodata's Technical Team share their fixes to common problems raised through its technical helpline, available to all UK customers.
Volvo V40 – Condensation in headlamps
Fault:
A customer of ours has a problem with their 2012 Volvo V40 as the headlamps have excessive condensation in them. We've visually checked the headlamps for damage and thoroughly dried them out, but the condensation soon returns. Is this a common issue?
Fix:
This problem is due to a lack of ventilation holes in the headlamps. To complete this repair a ventilation membrane (available from parts distributors) will be required. Remove the headlamp and the headlamp rear cover (Fig 1) and then make two ventilation holes in the headlamp rear cover (Fig 2) with a 13mm drill bit, ensuring 17mm clearance between each hole (Fig 3). Ensure all plastic swarf is removed from the ventilation holes. Thoroughly clean the area around the ventilation holes and fit the ventilation membrane, ensuring the ventilation holes are covered. After this you should then repeat the procedure on the opposite headlamp.
Autodata's new online product provides instant solutions to all know common problems, making life easier for mechanics and boosting performance. For further details visit the website.