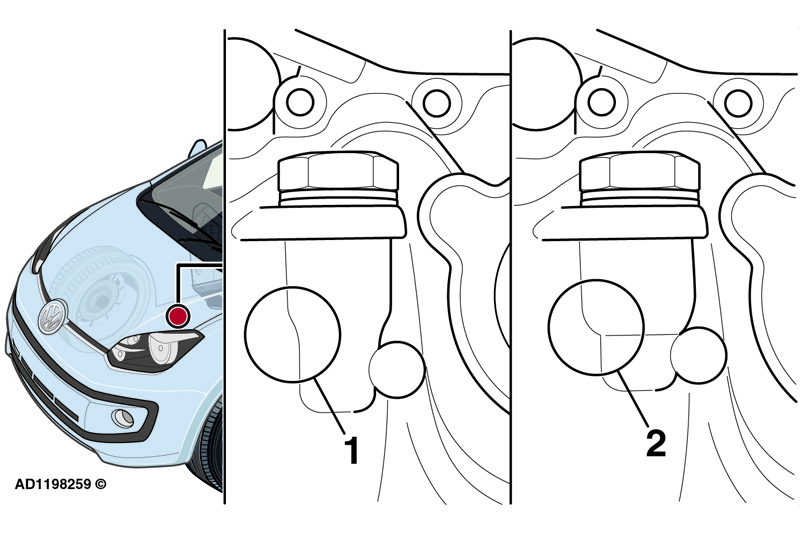 ---
In this regular column Autodata's Technical Team share their fixes to common problems raised through Autodata's technical helpline, available to all UK customers.
---
VOLKSWAGEN UP – ENGINE OIL LEAK FROM SUMP AREA AFTER OIL CHANGE
FAULT:
We have a 2012 Volkswagen Up! in the workshop and after we carried out an engine oil service, we noticed an oil leak from the sump area. We have fitted a new sump drain plug and ensured it is tightened to the correct torque setting, but the oil leak persists. Can you help?
FIX:
Yes, this has been reported to us before and it affects Up! models with CHYA/CHYB engine codes. Due to a poor manufacturing process of the engine oil sump, it is possible to inadvertently crack the engine oil sump when removing and installing the sump drain plug. Inspect the engine oil sump for cracks in area indicated (see Fig 1.1). If cracks are present, fit a modified engine oil sump (see Fig 1.2). This should rectify the fault.
---
For further information from
Autodata
, click
here.