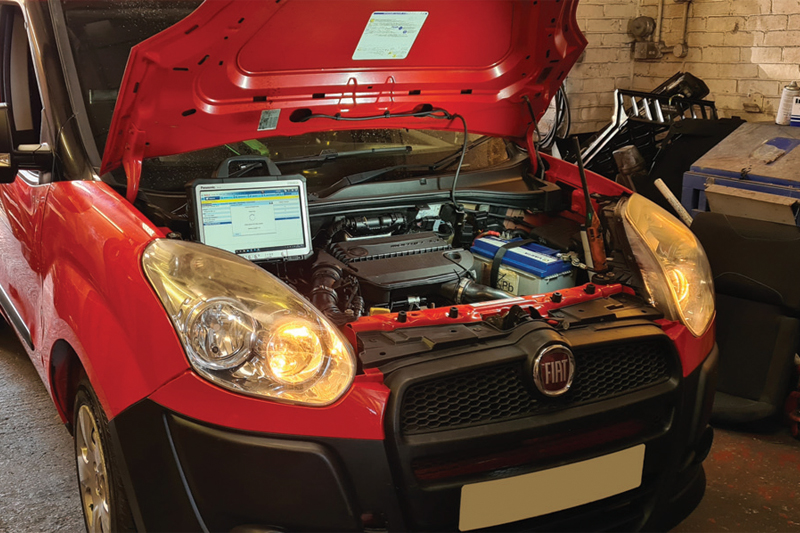 ---
In this month's DPF Doctor's Surgery, we welcome a new columnist: Tom Bracken of DPF Doctor East Manchester. Here, Tom and his team are confronted with an ex-Royal Mail Fiat Doblo.
---
Vehicle information:
Former Royal Mail Fiat Doblo, 62-plate
At DPF Doctor East Manchester, we use nothing but the best to efficiently clean a DPF. However, we only clean a DPF when it's required, and all DPF cleaning we undertake is performed in situ on the vehicle. This not only saves the hassle of removal, but it also keeps our charges very fair.
This Fiat was purchased through auction by one of our good trade customers. The van was ex-Royal Mail. Surprisingly the vehicle history was unknown. What became apparent on further investigation was that the vehicle had sustained many short trips/stop-start driving; and this had been exacerbated by the pandemic.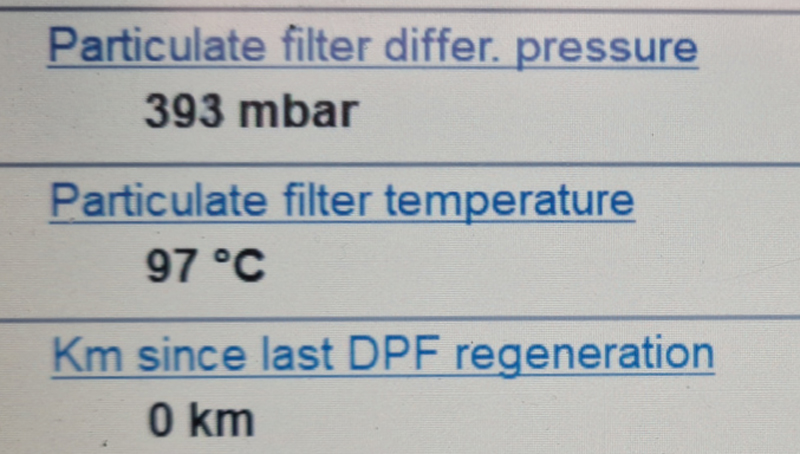 The DPF was in very bad health. It was a real hard starter. Was this why the Royal Mail had decided to call it a day?
On pre-assessment of the DPF, we found it to be in excess of 400mb at idle, which is a huge amount of back pressure. We could tell that the van hadn't seen a service for some time because the filter was in such poor condition. The oil was exceptionally high, most likely due to failed regeneration attempts, and the EGR was off its seat.
Using the JLM Lubricants DPF cleaning additives the pressure was brought down to 10mb, an ideal pressure level. As with any clean, we always perform an extended road test to confirm the fix, which has the added benefit of helping to further clear the DPF. We saw pressures drop even more to 6mb. A road test also enables us to monitor any data to ensure components are operating accordingly, and that when the customer collects their vehicle, we can be confident that they won't be returning with the same issues.
When the customer collected their vehicle, they were very pleased with our work, not least because they had been considering replacing the DPF with an inadequate aftermarket filter. We exceeded their expectations by cleaning the original DPF to as good as new for a fraction of the cost.
We have been using JLM products for 14 months, and they now form an important part of our 'repair don't replace' offering.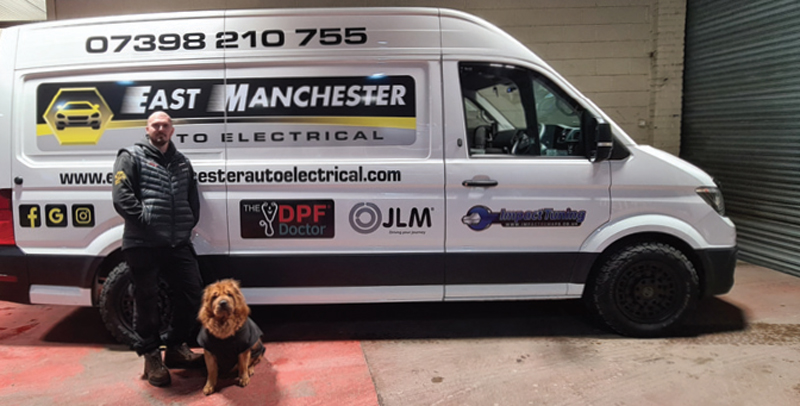 Why Tom became a DPF Doctor
We were finding that DPF issues were becoming a regular part of our daily routine. The business was too good to ignore! We initially spoke to Darren at Automechanika in Birmingham. This gave us a real insight into what he had built with the DPF Doctor Network. He wants nothing but the best for the network and network customers. We were keen to join and very pleased when Darren accepted our application. We have not looked back since!
---
If you're interested in joining the DPF Doctor Network, click
here
.