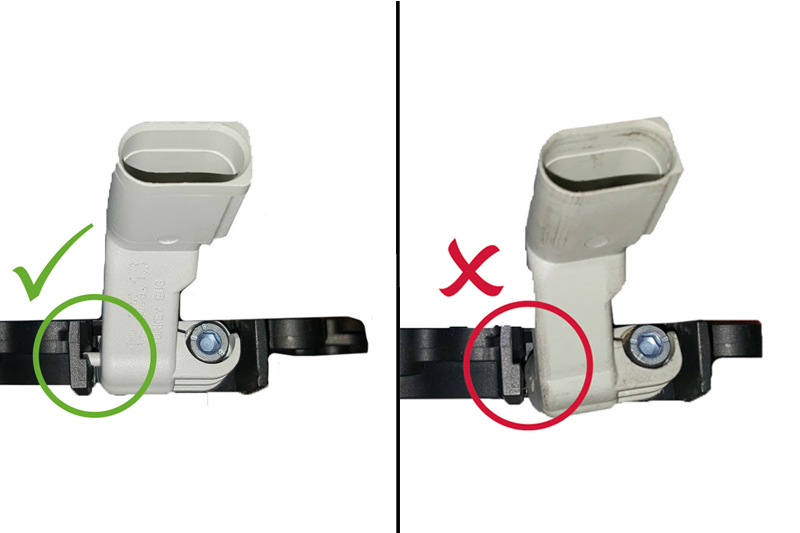 ---
 Elta explains the function of camshaft and crankshaft sensors, and offers some general fitting advice.
---
Among the many important elements within a vehicle's engine management system are the camshaft and crankshaft sensors. The former monitors the position of the camshaft, to ensure the correct ignition timing, and the latter monitors the crankshaft to allow the ECU to calculate its position in relation to the pistons. Generally, they come in either inductive or Hall effect types.
The inductive sensor uses a magnet and coil to detect the teeth on the shaft's gearwheel as they pass, changing the magnetic field and inducing a change in voltage, producing a waveform output signal. By contrast, the Hall effect creates an on/off signal digitally, as the teeth pass the sensor.
Irrespective of the type of sensor, faults such as a misfiring engine, loss of power or failure to start can occur, which can be caused by issues like oil contamination, or damage to the wire connectors or sensor element itself, for example. Common DTC fault codes include: P0020, P0021, P0022, P0023, P0024 and P0025, which all refer to the camshaft and P0016, P0017 and P0018, affecting the crankshaft sensor. Although the replacement of these sensors is normally straightforward, it is nevertheless important to carry out a thorough diagnosis before undertaking the work to ensure that this does actually solve the root cause of the problem. Once this has been established, ELTA offers the following general fitting advice, which if followed, will ensure the straightforward and successful repair that workshops seek and their customers demand.
General fitting advice
As camshaft sensor failure is often caused by damage from oil contamination, ensure any oil leaks are addressed before replacing the sensor. Next, after carefully removing the old sensor, oil the 'O' ring of the new sensor, ready for installation.
The correct positioning of the new sensor is critical as camshaft sensors often feature slotted mounting holes and/or locating pins. Therefore, ensure that any locating pins are correctly seated before fully slotting into place. Failure to do so can shear off the locating pin, causing misalignment of the sensor and incorrect readings. Finally, reconnect wiring and reset the ECU if needed.
Product highlight
Some cam/crankshaft sensors are particularly difficult to replace, usually due to awkward fitting locations or angles within the engine bay – camshaft sensor EE0018 being a perfect example. This sensor has the highest return rate under warranty, but when tested the diagnosis usually rejects the claim as it is not faulty, but damaged due to a fitting error.
This is down to the fact that this sensor is located in a particularly tricky position and is often returned with the locating lug sheared off, probably as a result of securing the sensor into place without correct alignment. The slight misalignment of the sensor has a dramatic effect on its performance, as can be seen in Fig 1 and Fig 2.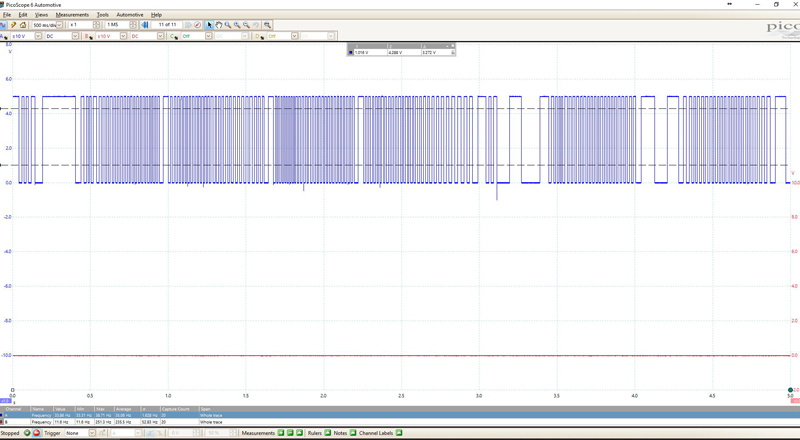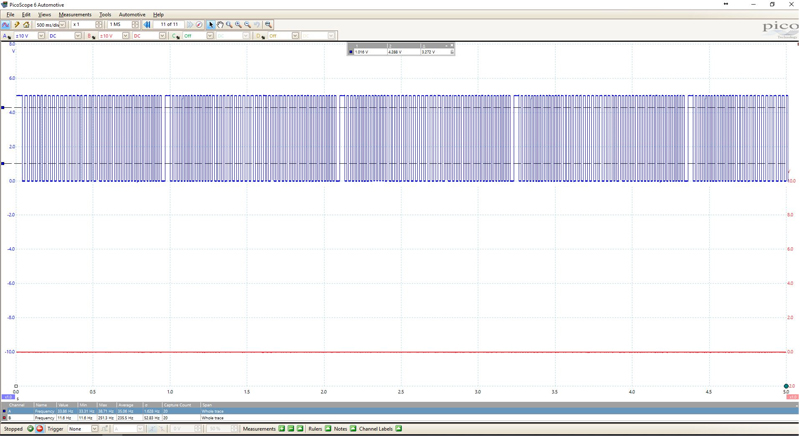 ---