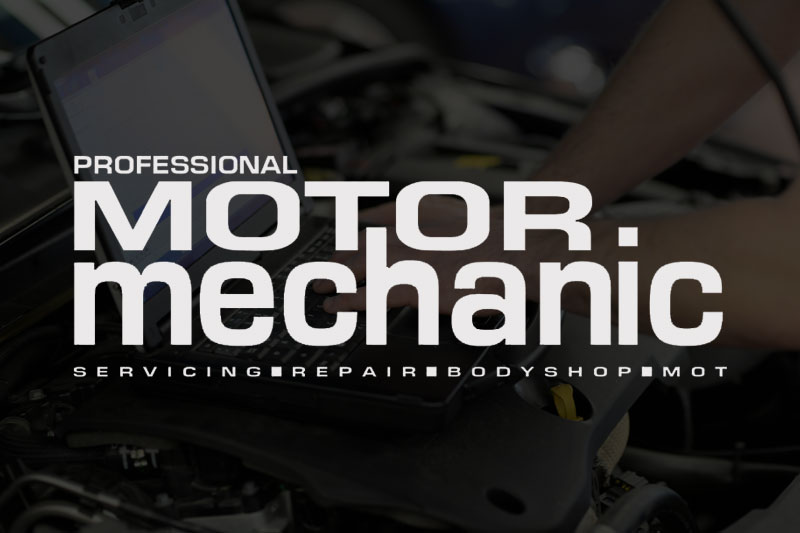 The most recent addition to MEYLE's range of brake parts are platinum disc brakes. These feature a special zinc coating which provides exceptionally long-lasting corrosion protection in comparison with some conventional brake discs.
STEP 1:
DISMANTLE THE CALLIPER AND REMOVE THE BRAKE PADS
Unscrew the calliper and remove it, making sure not to apply any tensile strain on the brake house. Remove the worn brake pads.
STEP 2:
PUSH THE BRAKE CYLINDER BACK
Use an appropriate retracting tool to push the brake cylinder back, ensuring you don't tilt the brake cylinder. Check the brake fluid level and drain some fluid, if necessary.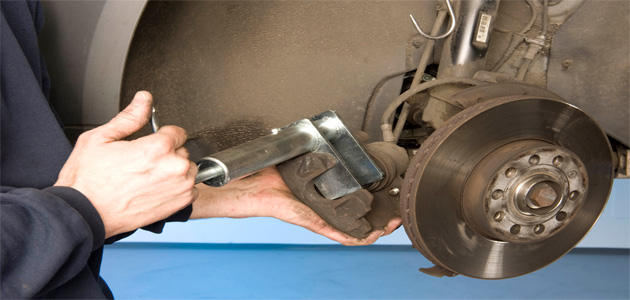 STEP 3:
REMOVE THE BRAKE DISC
Check the chassis and brake components for damage and then replace defective parts. Remove the brake disc.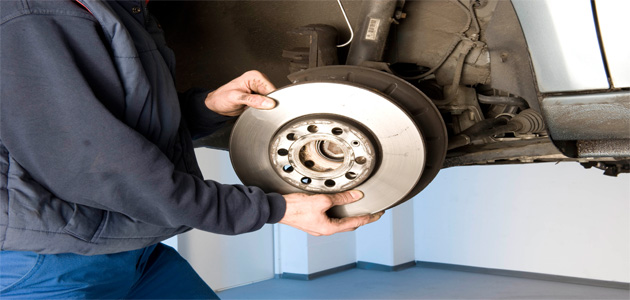 STEP 4:
DE-RUST AND CLEAN THE WHEEL HUB
Thoroughly remove surface rust from the wheel hub mounting face using the appropriate tools – the wheel hub must not be damaged! Use brake cleaner to clean the de-rusted surfaces.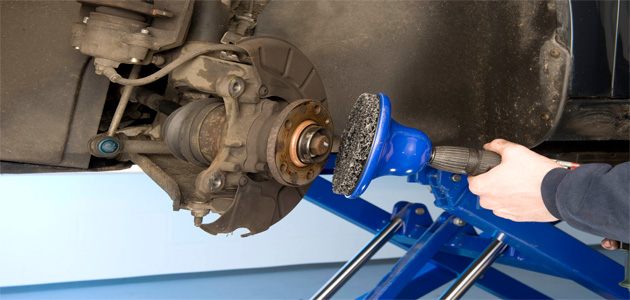 STEP 5:
DE-RUST THE MOUNTING AND GUIDING SURFACES
Thoroughly remove surface rust from the brake pad mountings and, depending on the brake design, also clean and lube calliper slides and pad mounts using the appropriate tools. The brake calliper mounts must not be damaged.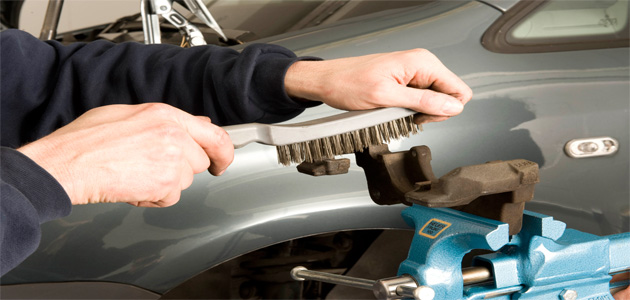 STEP 6:
INSTALL THE NEW BRAKE DISC
Use an appropriate cleaning agent to remove the protective film from the new brake disc; this should be entirely clean of residual grease. Mount the new brake disc on the wheel hub and tighten.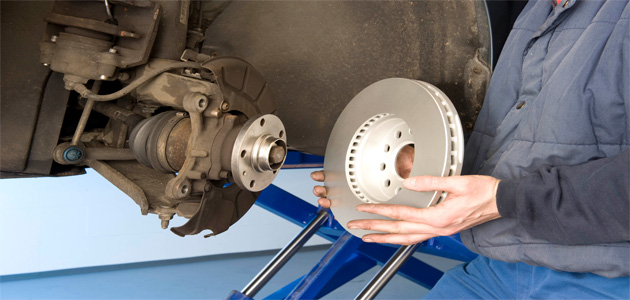 STEP 7:
POST-FITTING CHECK
We recommend measuring brake disc lateral run-out. This should not exceed 0.05mm (0.002'').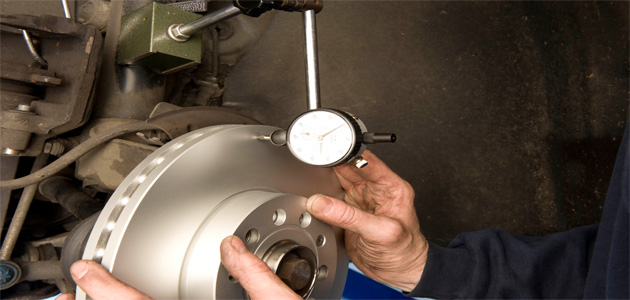 STEP 8:
INSTALL THE NEW BRAKE PADS
Grease the pad mounting and calliper slides making sure you keep the friction surface of the brake pads free from grease. Use a high temperature-resistant, metal-free permanent lubricant and then mount the new brake pads before re-installing the calliper.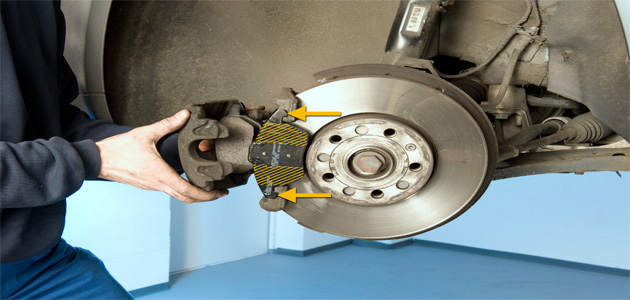 SYSTEM FUNCTION CHECK:
1. Push the brake pedal down and let it up slowly. Repeat until the performance is normal.
2. Pedal travel must not vary at constant pedal load!
3. Check the wheels for smooth running.
4. Check the brake fluid level in the expansion tank and refill if required.
5. Perform a trial brake procedure.