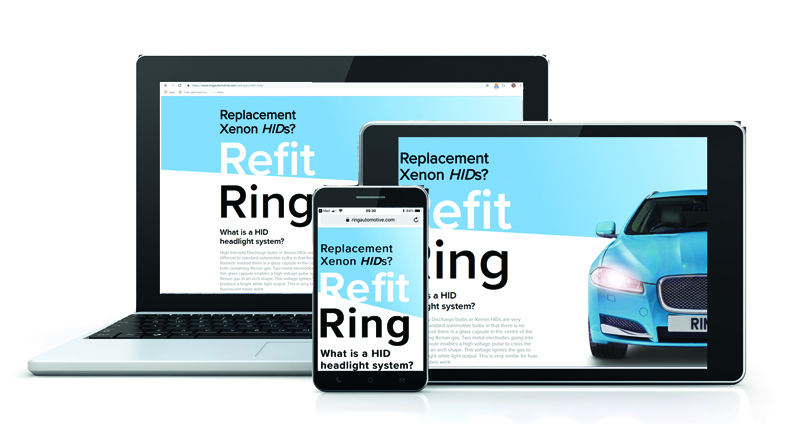 ---
A new site providing information on Xenon HID bulbs – including debunking common HID myths – has been launched by Ring Automotive.
---
The site has been introduced to give technicians and HID stockists all the resources and information they need about replacing xenon HIDs.
Xenon HIDs are fitted on around 10% of the UK car parc, yet there remain myths and concerns around them in the aftermarket. With the new site, Ring wants to provide the facts around how HID headlight systems work, how often HID bulbs should be replaced, how to identify a quality bulb and the steps to take to ensure safe fitting. Included is a fitting guide and step-by-step video demonstrating the simple safety precautions needed.
---