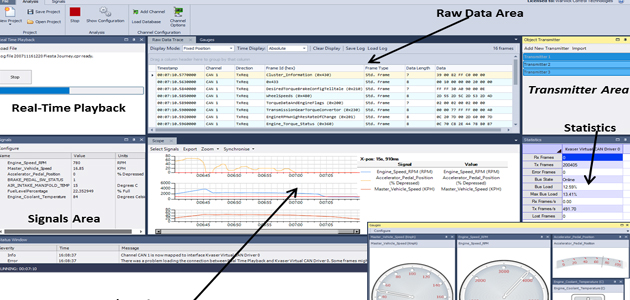 WARWICK CONTROL continues to add new features to its X-Analyser tool as it strives to make it the most powerful, best supported and easiest-to-use CAN tool on the market.
Along with a host of new features, the X-Analyser 3 benefits from a fully integrated J1939 CAN database and OBD scan tool capabilities.
While you can see real-time CAN data on your application, you can also ascertain OBD functions supported on the vehicle in Mode 1 (Live Data), Mode 3 (DTCs) and Mode 4 (Clear DTCs).
In addition, a fully interactive J1939 CAN database for commercial vehicle applications is included with the tool as well as built-in applications such as a CAN database editor, transmit functions, signals gauges and graph displays.