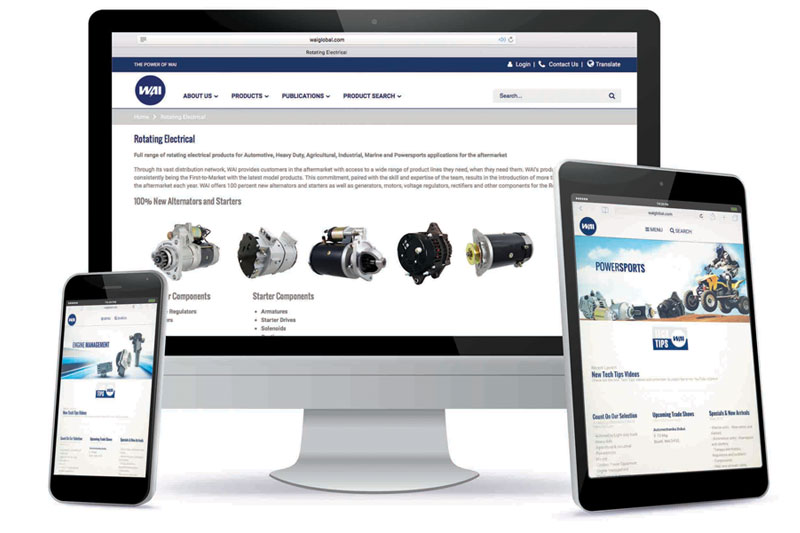 WAIglobal has launched a new website in line with its brand rejuvenation, designed to offer customers exclusive access to the latest products available from the auto electrical specialist.
The updated website at www.waiglobal.com provides information regarding the brand's growing product range, including its portfolio of rotating electrics, window regulators, WBD bearings, wiper motors, ignition coils and leads, and transpo electronics, as well as supplying customers with information about new-to-range parts.
Customers can also benefit from 'Tech Tips' – an array of insightful videos offering useful information about WAI products – and also have access to 'Vehicle Lookup' and 'Product Lookup', enabling them to identify the correct parts for the appropriate vehicle.