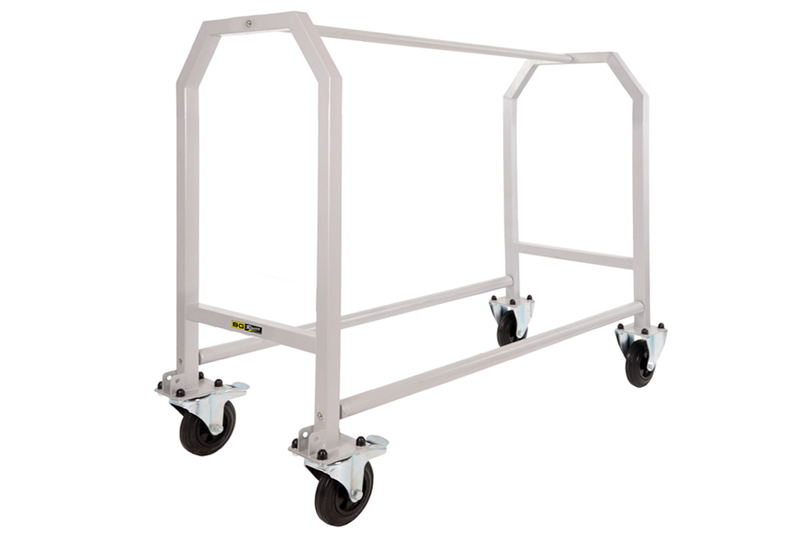 ---
This trolley from BG Racing is suitable for both transport in the pit or paddock, and for storage back at the workshop.
---
It is supplied with a pair of 1,300mm demountable, tyre-friendly round cross beams to reduce the marking of tyres, and a 1,300mm central top beam that provides added strength.
An optional A-frame fitted with an M12 rod end and a rear towing frame are available separately (maximum towing speed of 5mph). It is recommended that aluminium wheels (BGR191P) are used for towing.
---
For more information, click
here
.