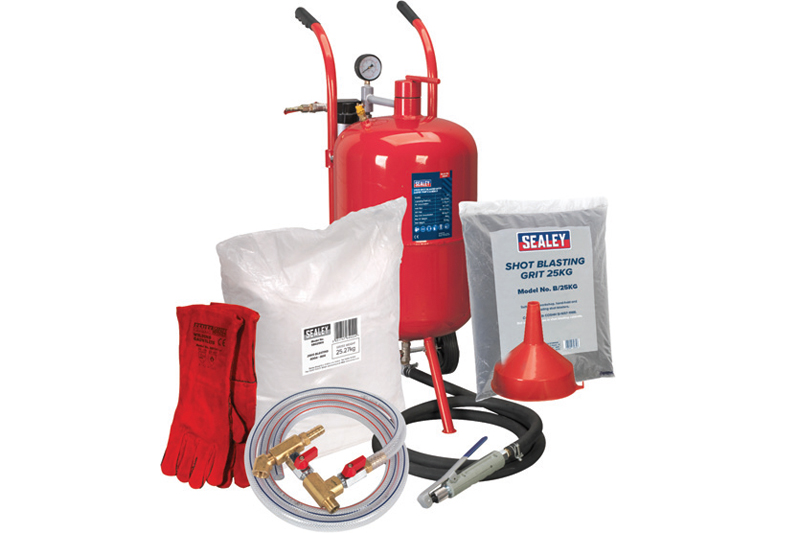 ---
The recently launched shot and soda blasting kit (model no. SBKITA) from Sealey includes SB997, SB99.KIT, SSP141, SBG25KG and B/25KG.
---
The SB997, a 37L shot blaster with water trap and wheels, accepts a variety of grits up to 700microns and is suitable for stripping rust and paint from wheels, chassis, panels and other corroded/painted surfaces.
The tank comes equipped with a 2.4m rubber hose, five ceramic nozzles, in-line water trap for moisture-free grit blasting, and a bayonet air line coupling and airflow regulator.
SB99.KIT is a conversion kit accessory for use in conjunction with model no. SB997 and SB998 shot blasters. It also includes a pair of SSP141 lined leather welding gauntlets. The blasting soda (SBG25KG) is suitable for several applications, including removal of graffiti, mould, and grease from surfaces such as fibreglass, brick, stone, marble and more. The shot blasting grit (B/25KG) is suitable for workshop, handheld and recirculating shot blasters.
---
For more information, click
here
.