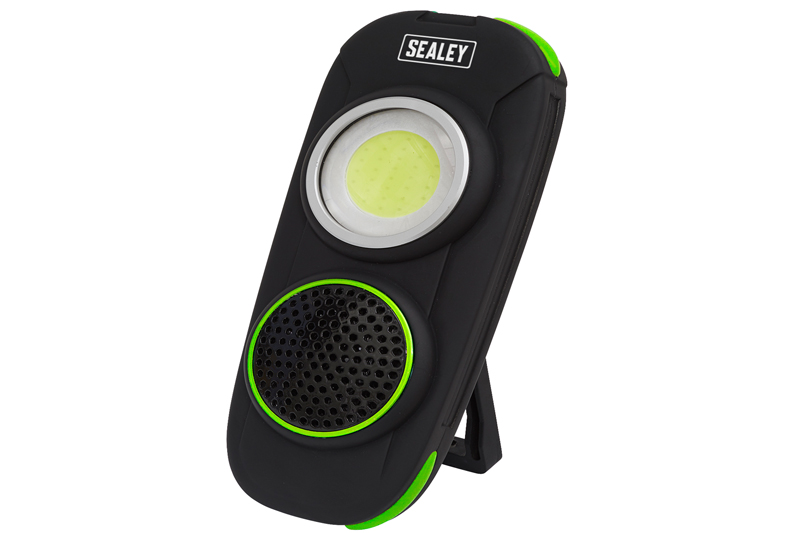 ---
Sealey's rechargeable torch has an in-built wireless speaker, and comes with a recessed hook, two magnets and an integral 90Æ adjustable stand.
---
The main light cycles through two levels of brightness, 500lm and 250lm, with the light produced covering a distance of up to 50m. It features a runtime of 4.5hr/12hr. It is water resistant and IK06 Impact rated, able to withstand falls of up to 1m.
The full charging time is six hours, but the battery charge level indicator and light can be used whilst charging for convenience.
---
For more information, click
here
.