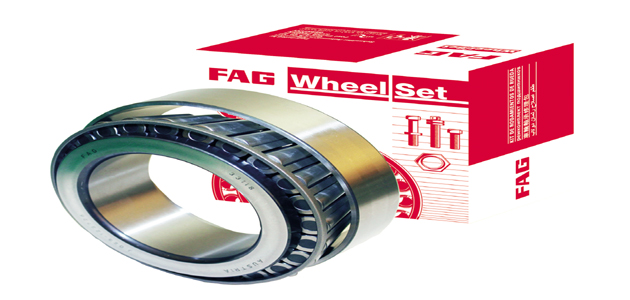 Customer demand has led to a new raft of FAG bearings – available through Schaeffler Automotive Aftermarket (UK) Ltd – for commercial vehicle (CV) applications being made available to the automotive aftermarket.
The range has expanded dramatically over the past 18 months with new parts added for over three million additional vehicles.
The latest additions focus on the requirements of the company's CV customers. Among the new products are FAG trailer axle bearings for the SAF RLMS 11242, 9042, 9042/20 and 6542 from 1987-onwards; a rear outer bearing for the BPW/Gigan/SAF/Iveco EuroCargo from 1993-onwards; and trailer axle bearings for the Iveco EuroCargo 95E and 100E and Scania/Meritor SAF 2 Series, 3 Series/Protec from 1980-1998.
In addition, transfer gear bearings have been released for Scania applications and gearbox bearings for Scania and ZF applications.