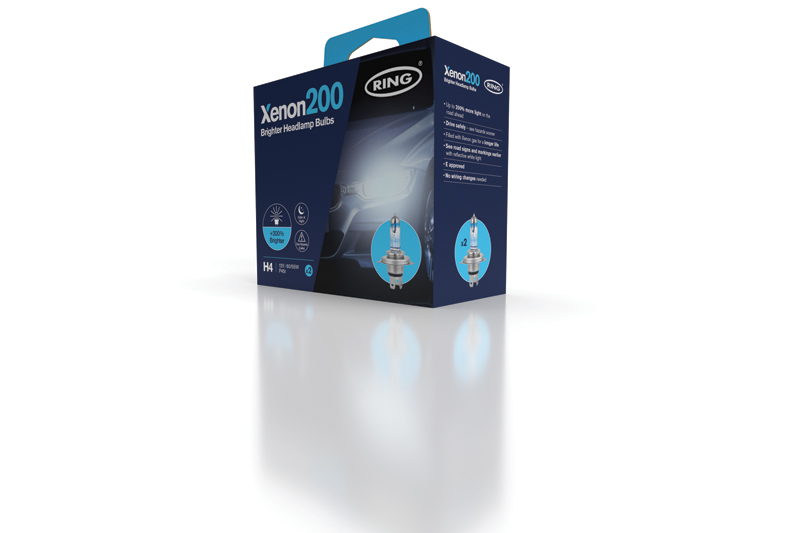 ---
Ring Automotive's Xenon200 upgrade bulbs offer drivers up to 200% more light on the road ahead, improving visibility.
---
The bulb range has a longer beam to allow motorists to see potential hazards and other motorists earlier. The newest bulb also provides up to 3700K colour temperature, meaning a whiter look in the headlamp and better reflections of road markings and signs for safer driving.
Upgrading is simple as these E-approved, road legal bulbs do not require changes to vehicle wiring, offering instant improvements in visibility. This offers workshops an easy opportunity to upsell. The bulbs will be launched in the firm's new 100% recyclable packaging. The new design and pack style is part of Ring's mission to become greener and more sustainable to help the planet. The bulbs are available in H4 and H7 ECE types.
---
For more information, click
here
.