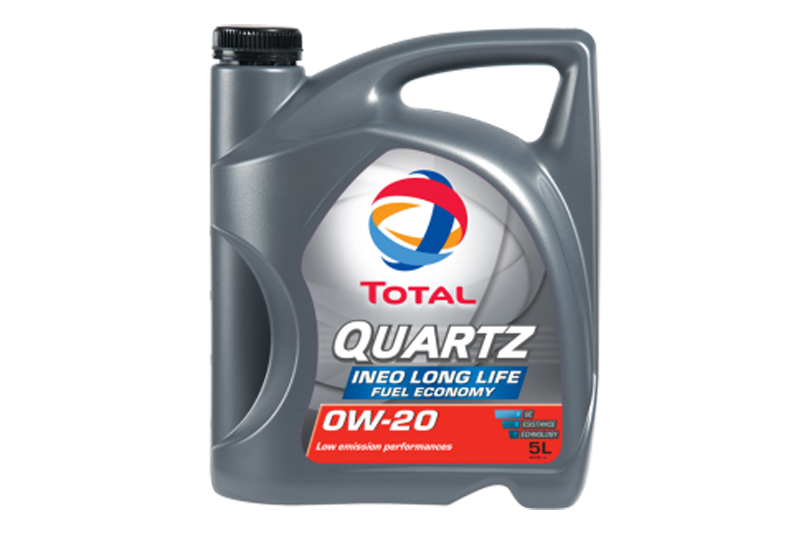 ---
TOTAL Lubricants has brought to market a new product called QUARTZ INEO LONG LIFE 0W-20 oil with Age Resistant Technology (ART). It is claimed that this fully synthetic engine oil ensures outstanding wear protection, strong durability and exceptional fuel economy performance, whilst maintaining the efficiency of emission systems in the latest diesel and petrol engines.
---
The new addition to the longstanding QUARTZ range is formulated to meet the stringent ACEA C5 international standard and technical requirements of manufacturers such as Volkswagen and Porsche.
According to the manufacturer, TOTAL QUARTZ INEO LONG LIFE 0W-20 with ART enables engines to operate at very high temperatures and pressures, with limited oil oxidation and abrasion.
This latest addition meets the SAE 0W-20 viscosity grade requirement of European vehicles, and is particularly suited for use in VW group vehicles, requiring the very specific VW 508.00/509.00 BLUE OIL standard. If the drain intervals remain unchanged compared to the 5W-30 standard (VW 504.00/507.00), with 30,000km or an oil change every two years, the 0W-20 oil represents more fuel economy and better wear protection of the engine.
The net result for road users who choose QUARTZ INEO LONG LIFE 0W-20 is a reduction in NOx, CO2 and CO emissions. A big detriment to engine performance is the buildup of deposits, which form a sludge over time, but this new lubricant is said to reduce such issues by up to 21% and is 72% more effective against wear, compared to limits set by ACEA – making sure vehicles stay reliable. The main advantages of QUARTZ INEO LONG LIFE 0W-20 are claimed to be exceptional fuel economy – benefiting the environment and customer wallets – and outstanding engine wear protection and durability for long-term results. It is claimed that customers will be assisted by unsurpassed engine protection for modern petrol and diesel engines across varying engine speeds, styles, conditions and temperatures.
About TOTAL Lubricants
TOTAL is a global integrated energy producer and provider, a leading international oil and gas company, and the world's second-ranked solar power operator with SunPower. It says its 100,000 employees are committed to better energy that is safer, cleaner, more efficient, more innovative and accessible to as many people as possible. The lubricants division markets products in over 150 countries, employs over 5,000 people worldwide and has over 45 plants – one of which is based in West Yorkshire.
Developing lubricants for the automotive, industrial and marine sectors, TOTAL has partnerships with the world's leading automakers and industrial companies. TOTAL boasts a deep-rooted presence in the motorsport industry and has been the official oil that has resulted in 27 world championship titles in Formula One.
---
To find out more about
TOTAL
QUARTZ INEO LONG LIFE 0W-20,
click here
.