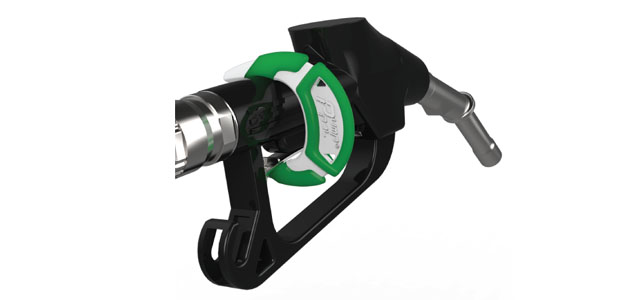 Pump Pal is an automotive gadget, invented to change the way British motorists refuel their vehicles.
The simple solution keeps the refuelling nozzle engaged by taking pressure off your grip whilst at the pump. Pump Pal will also stop dispensing fuel when the tank is full using the pump's auto shut off capability.
The product was invented because one of the founders experienced pain and discomfort refuelling on a very cold winter morning. Raising the question: "If I can't do this easily, then who else can't do it; surely there must be an easier way to refuel?"
During market research, the top issues that drivers were looking for help with when refuelling were: cold pumps, stiff pump triggers, dirty hands, hand mobility issues, large fuel tanks and poor grip to refuel. The majority of drivers surveyed expressed discomfort when refuelling a motor vehicle. 
Pump Pal is ergonomically designed and supports people suffering with any illness or disease affecting dexterity and grip. Including but not exclusive to: Acromegaly, Arthritis, Oestoarthritis, Tendonitis, Carpal Tunnel Syndrome, De Quervain's, Tenosynovitis, Raynaud's disease, tennis elbow, Parkinson's, Clateral epicondylitis, Buegers disease, Ganglion cysts and Repetitive strain injury.
You can find out more about Pump Pal by logging on to www.pumppal.co.uk