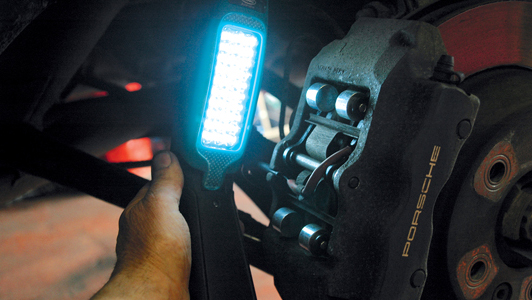 The age old problem of illuminating the job in hand has been a constant source of annoyance for me over the years, and I'm sure for many of you as well. There is nothing worse than working in a confined space where light is restricted. Most technicians will agree that its rare to be able to obtain a decent light source which stays where you want it without casting shadows and, in the case of some older head lights, not burning you due to the heat produced from the bulbs!
I was given an inspection lamp from Ring Automotive to test recently and hoped that it would cure some of the above issues. The lamp is cordless and rechargeable and has three functions – firstly a 30 LED inspection lamp, secondly a 5 LED torch at one end of the lamp and finally, at the opposite end, a 6 LED UV lamp for detection of fluorescent dyes. All functions are selected by progressive use of the push button switch.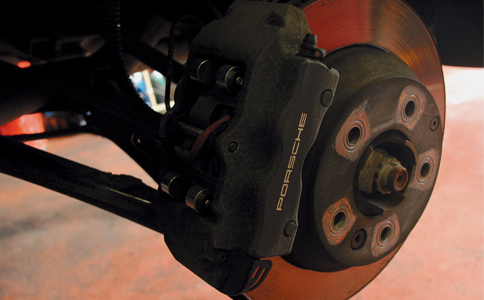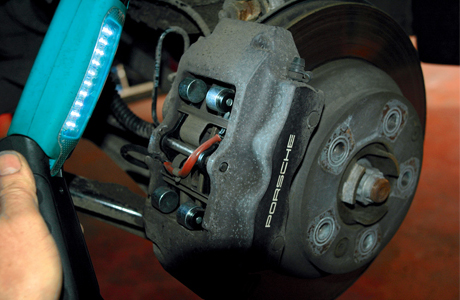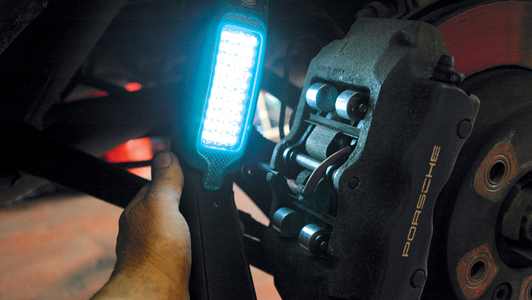 Direction of light
The body is of a heavy duty construction which is hinged for multi-positioning, allowing control of the direction of light. There are also two integrated hooks and a very useful magnetic base to allow hands-free use. Another good feature is a low battery warning light – the operating life of the battery is around 6 hours with a 5 hour charging time and although this is ample, its good to have warning that the lamp may need charging rather than you being plunged into darkness all of a sudden.
I found the Ring LED inspection lamp to be an excellent tool, one of the best lamps I have tried with good illumination and variation to access most poorly-lit areas encountered whenever needed.
VERDICT: A cracking accessory for your workshop to tackle those confined space issues that I'm sure will 'Ring' plenty of bells for garage mechanics.