---
The pace of change in vehicle technology is putting considerable strain on modern batteries. However, with the right equipment and minimal training, CTEK claims this issue can be turned into an opportunity for garages, allowing them to increase service revenue and battery sales, as well as enhance customer service. In an attempt to validate this claim, the company provided three technicians with one of its battery chargers and testing devices. Here's how they got on.
---
Technological advances in vehicles create a strong case for battery servicing, as vehicles have more electronics. These electronics increase the load on batteries, which are required to do more than simply start a vehicle. The battery also needs to power passive systems that run after the vehicle is turned off – the alternator is not a battery charger. Start/stop technology means batteries are cranking the engine more.
By following the steps in its Workshop Battery Management Programme, CTEK suggests the opportunity to benefit from these changes is simple: when the vehicle enters the workshop for routine service, the technician tests the battery using a CTEK PRO Tester and obtains a results printout.
Depending on the results, the technician advises on the customer's course of action:
■ Good battery – no action required
■ Good/recharge – battery reconditioned during service using CTEK's MXTS 40
■ Replace battery – battery replacement offered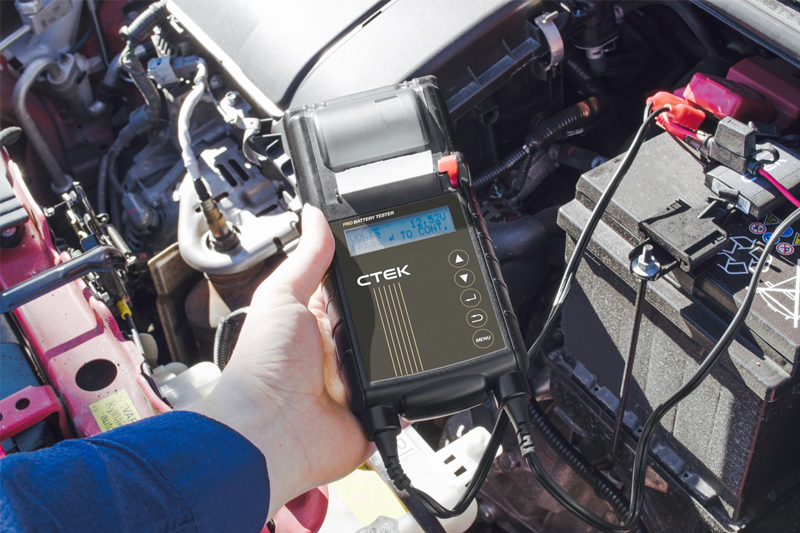 Put to the test
Three of PMM's product testers explain how they got on using the Battery Management Programme and CTEK's products:
■ Steve Wright from SJ Motors in Cambridge
CTEK's workshop Battery Management Programme is a good approach to the care of customer batteries. We just had to remember to 'chuck the tester on' when every vehicle entered the workshop, but after that, generally the products were simple to use. We used the charger quite a few times; it was excellent at regenerating the battery.
It was easy to work with our customers on this process, although we didn't charge a fee for the service. Instead we used this as an opportunity to enhance our customer service. If we tested the battery and it needed a recharge, we delivered a recharge and then advised them that we had done it. For me it's about 'playing the long game' – if customers see that I am delivering a service like this as a free add-on, they may come back to me for other things. However, I can see the opportunity for workshops to generate extra income.
■ Mike Whitworth from Autospark in Manchester
The products were easy to use and served their purpose, and the print-out on the tester was particularly handy – customers liked this a lot. The reaction from some customers was positive – they thought that it was a good idea. For other customers it was more a case of: "Don't worry, I will leave it."
Lots of my work is business to business, so I am the second workshop to take a look at a car. I think that this resulted in a larger percentage of batteries needing a recharge, and highlighted the importance of maintaining the battery.
■ Andrew Kelly from Drighlington MOT Centre in Leeds
I found both units simple to use. It's surprising how many batteries could use a service and our battery sales have also increased dramatically. The battery check will be incorporated into all service work from now on!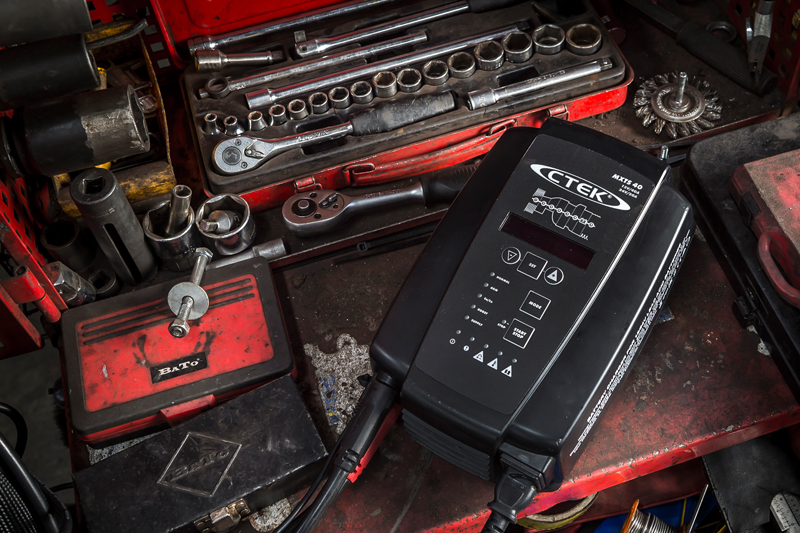 ---
For more information on the
CTEK
Workshop Battery Management Programme,
click here
.