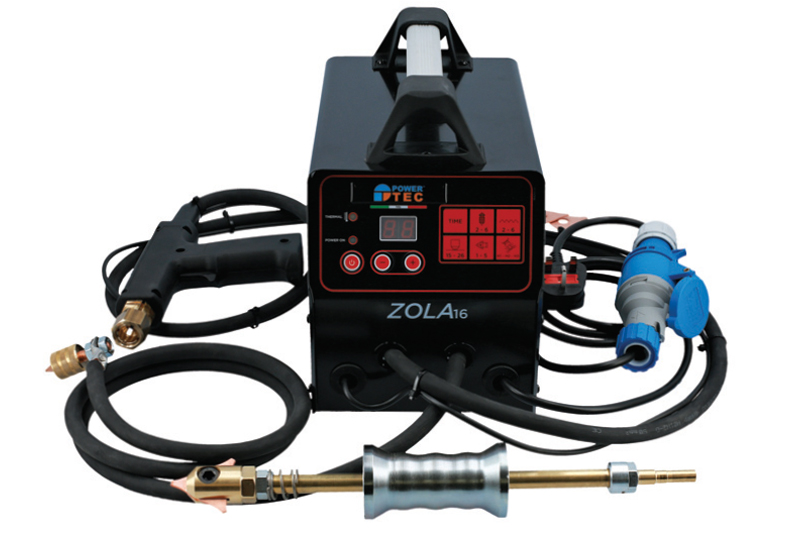 ---
Recently introduced into the Power-TEC range is the Zola Panel Repair Welder (part number 92605). It is a compact and powerful 16A panel repair welder.
---
To operate, connect the slide hammer to the welder, and by using the copper triangle electrodes, the slide hammer will weld itself to the panel so that you can then use the slide hammer to pull out the damage.
The full kit comes with a slide hammer, copper electrode triangles, shrinking electrode, squiggly wire electrode, squiggly wire, and a 27mm Spanner. Use the squiggly wire adaptor to weld on squiggly wire, which is ideal for curved surfaces and also for pulling the deepest part of a dent out in one go.
---
For more information, click
here
.