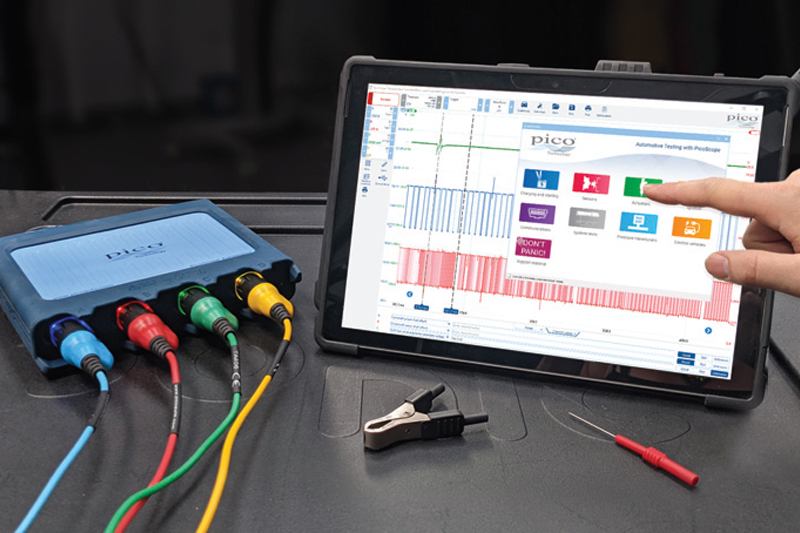 ---
Pico Technology has released the first stable version of its latest generation of automotive oscilloscope software, PicoScope 7 Automotive. It is available to download for free by automotive vehicle repairers worldwide.
---
PicoScope 7 Automotive represents a major step forward in design and usability, having been developed from the ground up to fully support the touchscreen devices commonplace within vehicle repair workshops. It retains all the PicoScope 6 Automotive benefits that made it an industry standard and introduces usability enhancements, to make it easier for all technicians to learn and use, as well as performance improvements under the hood.
PicoScope 7 Automotive's modern user interface has: the most important settings and features placed where users most naturally look for them; fewer controls with less visual clutter; consistent styling and behaviours that quickly feel familiar and intuitive; and personalisation that allows users to shortcut chosen tools.
---
For more information, click
here
.