---
Sometimes the biggest challenge in the workshop isn't diagnosing a fault; it's having the space, light and dexterity to put it right. Philips says it can help by illuminating every detail with pinpoint precision with the RCH19 rechargeable slim lamp and RCH21 rechargeable lamp with docking station.
---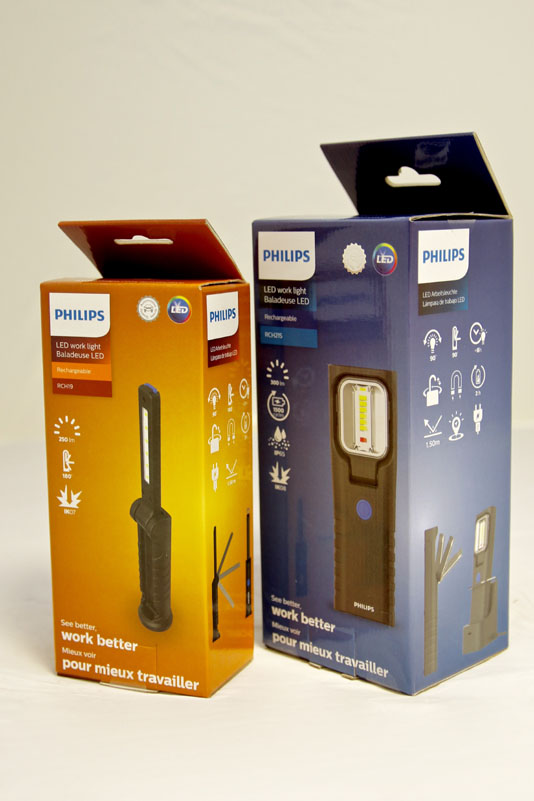 The RCH19 provides the technician with bright natural light to assist with any maintenance job, along with the flexibly of up to seven hours of cordless use. The RCH19 is built to survive in the toughest of workshop environments and is highly resistant to most chemicals and workshop solvents. With its handy grip, the chances of dropping it are greatly reduced, but the robust housing protects the lamp should this happen. The RCH19 has been designed with a 180° rotating light, so the technician can fit it into extremely narrow spaces, eradicating any blind spots.
The RCH21 rechargeable lamp with docking station features a 90° flippable light module, ensuring 360° illumination. It boasts advanced battery technology, which is claimed to last five times longer than traditional rechargeable batteries, offering 1500 charging cycles instead of the standard 300. The 360°, adjustable and retractable hook makes it possible to hang the RCH21 anywhere. With its strong magnet, the technician can also firmly fix the work light to any surface, leaving both hands free for the job.
---
For further details about the RCH19 or RCH21,
click here.