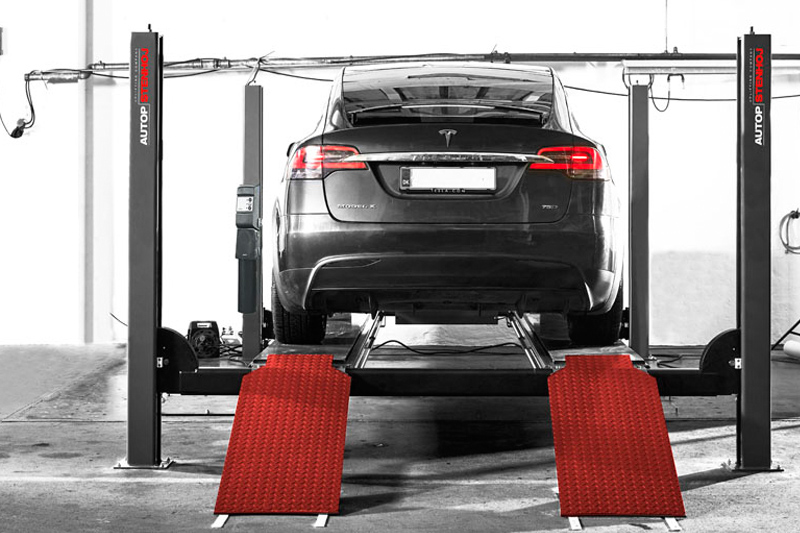 ---
2019 will see GEMCO launch a range of exciting new lifts under its AUTOPSTENHOJ brand. PMM sat down with the company's Sales & Marketing Divisional Manager, James Furk, to get the lowdown on the new product range.
---
Maestro 35 M/H Two-Post Lifts
With the new Maestro 35 M/H series, GEMCO has brought a real all-rounder to the starting line. The two-post lift with 3.5 tonne lifting capacity is available in an electro- mechanical and an electro-hydraulic version, which have a universal lifting area from the small car to the T6 long and thus fit into any workshop. The flat arm construction of the 'Premium Swivel Arms' makes it easy to lift even sports vehicles. The variety of accessories, such as LED lighting, a second control unit or an energy set with compressed air connection and socket outlet complete the program.
Major 2.0 Four-Post Lift
The new four-post lift Major 2.0 promises a new, stiffer platform profile, perfect conditions for check-in as well as for repair and maintenance, with a maximum platform length of 5.5m, and a load capacity of 4 tonne or 5.5 tonne. Due to the ball-bearing and pneumatically lockable sliding plates, which are available in the '-WL' version, wheel alignment is also easily possible, not least because of the adjustable functional surfaces.
2.35 Saa Telescopic Lift Masterlift
The Masterlift Tele 2.35 Saa is an electro- hydraulic in-ground lift with telescopic cylinders and 3.5 tonne lifting capacity, made especially for poor ground conditions – e.g. groundwater or large stones.
2.35 Saa Telescopic Lift Masterlift
Thanks to the self-carrying steel cassettes, nothing stands in the way of use as a ceiling installation, not least because of the low installation depth of
Double scissor MagiX 35 DS
Despite the high load capacity of 3.5 tonne, a drive-over height of only 100mm is achieved, which also makes it possible to drive over and lift very flat vehicles, like the BMW i8. From the small car to the T6 short wheelbase, or the BMW 7 Series (G12), a large number of vehicles can be lifted with the same lift.
Due to the double master/slave system, no safety ratchet and expensive compressed air is needed to operate the lift. The stable scissor construction ensures a high lateral stability of the lift and makes working under the vehicle much more relaxed.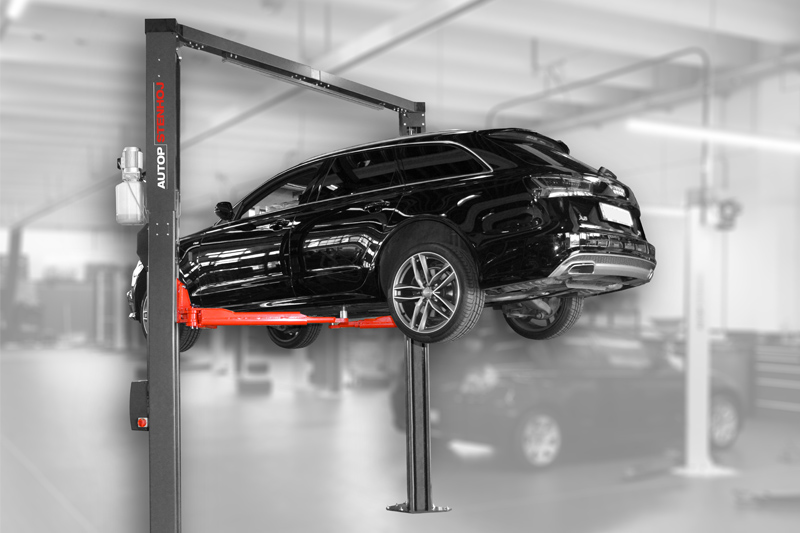 ---