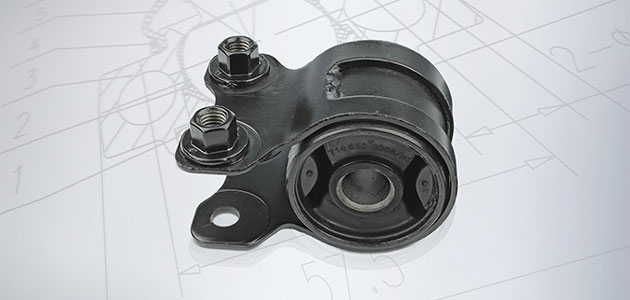 The latest additions to MEYLE's range of premium HD quality control arm bushings offers value-added solutions for an ever wider variety of Ford and Volvo models including the Ford C-Max I, Focus C-Max, Focus II, Ford Kuga, and the Volvo C70 II and S40 II / V50. The company's dedicated team of in-house engineers have developed a durable full-rubber version to replace the original hydro bushing. 
MEYLE-HD full-rubber bushings come with a four-year warranty and are fully compliant with all safety and comfort requirements. They are the first choice of a growing number of repair professionals committed to saving their customers the hassle of repeated repairs.
The MEYLE-HD control arm bushing (MEYLE no. 714 610 0009/HD) can also be replaced individually – making it possible to change only the bushing rather than the entire control arm assembly. The new MEYLE-HD bushing is the latest addition to MEYLE UK's range of individual parts, which in the OE version are not available separately, thereby enabling independent workshops to offer their customers cost/time-effective repairs and build stronger customer relations by providing all-round repair services.