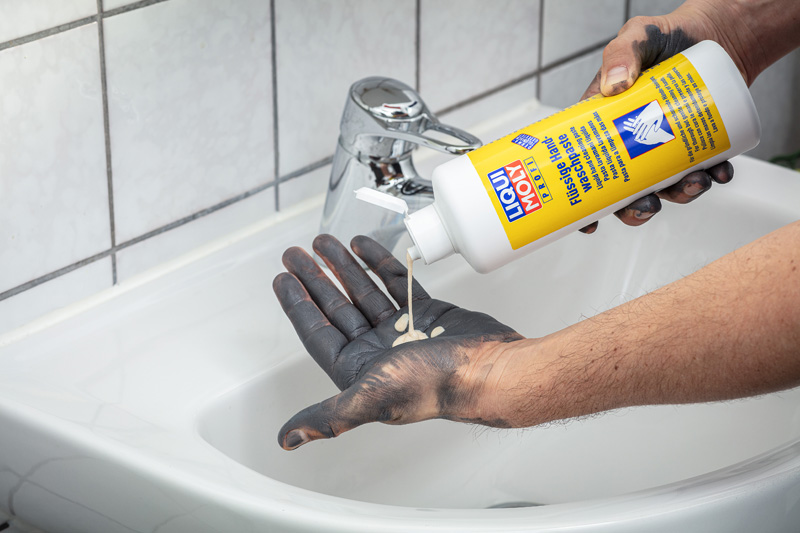 ---
Daily handling of oils and greases, brake cleaners and other chemical substances is not without problems for the skin. It can dry out and become cracked – allergies can even develop in those who have sensitive skin.
---
To combat this, Liqui Moly offers not just a cleaner, but an entire skin protection programme, starting with the invisible hand protection.
When applied before starting work, this breathable paste sims to ensure that dirty does not stick to the skin so easily. This means that washing your hands afterwards is both easier and faster. There are three products available depending on the level of soiling, and are also available in bulk containers. After use, the hand care cream lubricates the stressed skin to help prevent them from drying out and cracking.
---
For more information, click
here
.