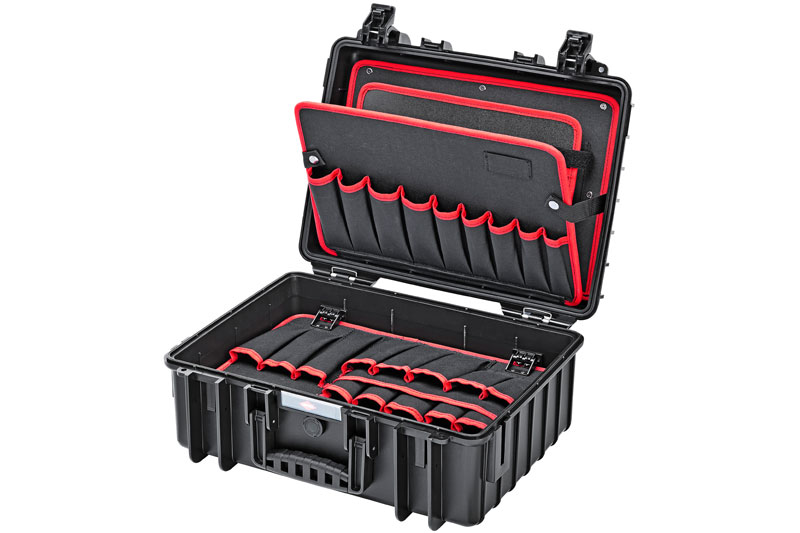 The Knipex Robust Tool Case is a tough, roomy tool bag made from impact resistant polypropylene, which will protect precious tools from collisions and blows.
The Knipex case is dustproof, air and watertight for extra protection and is resistant to temperatures from -40°C to +80°C. It is also 'fit to fly' meaning it can be used to transport tools in the holds of aeroplanes.
The storage box offers plenty of space with  a document compartment for instruction manuals and notes, 35 pouches which can be filled with tools, and two aluminium dividers so the bottom tray can be customized to suit the individual customer.
With a substantial 30kg maximum load the Robust Tool Case is ideal for any workman on the move.