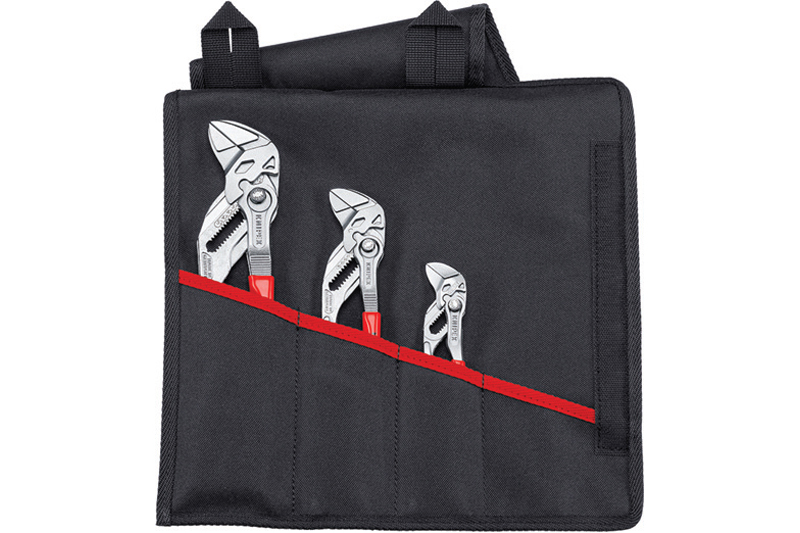 ---
KNIPEX has released two pliers wrench sets – medium and large – alongside the popular extra large set, all stored safely in a practical, hardwearing, fabric tool roll which can be attached with a hook-and-loop fastener.
---
There are now three pliers wrench sets available, each holding pliers wrenches in different sizes with slim, plastic-coated handles. Medium (00 19 55 S6) has three tools in 125, 180 and 250mm lengths, Large (00 19 55 S7) contains tools in lengths of 150, 250 and 300mm, and Extra Large (00 19 55 S4) is equipped with five pliers wrenches in 125, 150, 180, 250 and 300mm lengths.
---
For more information, click
here
.