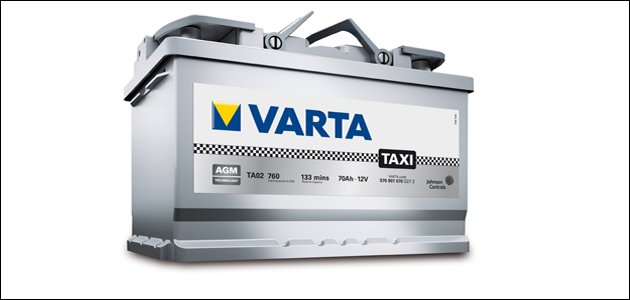 Johnson Controls has launched a new VARTA® automotive battery with advanced AGM technology, specifically designed for taxi, mini-cab and private hire applications.
Whether it's starting and stopping during rush hour or waiting at the taxi rank with additional electrical consumers such as heating in operation, taxis and mini-cabs have much greater electricity requirements than a car in conventional use.
The extra demands on these batteries mean that inferior products will require frequent replacement, an all too familiar theme for many cab owners. The battery needs to be reliable at all times and guarantee excellent performance.
Compared to conventional batteries, the VARTA TAXI battery is characterised by its high resistance to deep cycling, so offers a significantly longer service life.