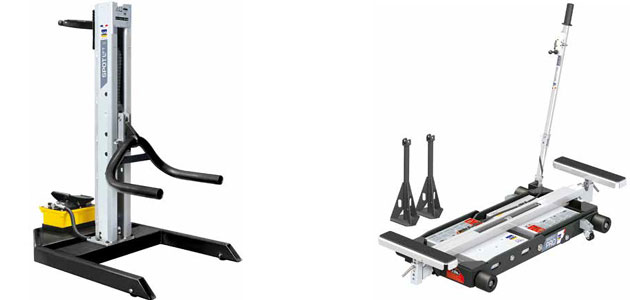 Traditionally known for welding and battery charging products, GYS has expanded its range to include two portable lifts – the Spotlift and Spotlift Pro.
Both offer flexible advantages by creating additional capacity where it is not possible to fit a permanent lift.
Each offers a different portable solution to quickly lifting the vehicle to a safe and comfortable working height using only compressed air.
Operator benefits include efficiency through faster job turnaround and reduced risk of back problems.