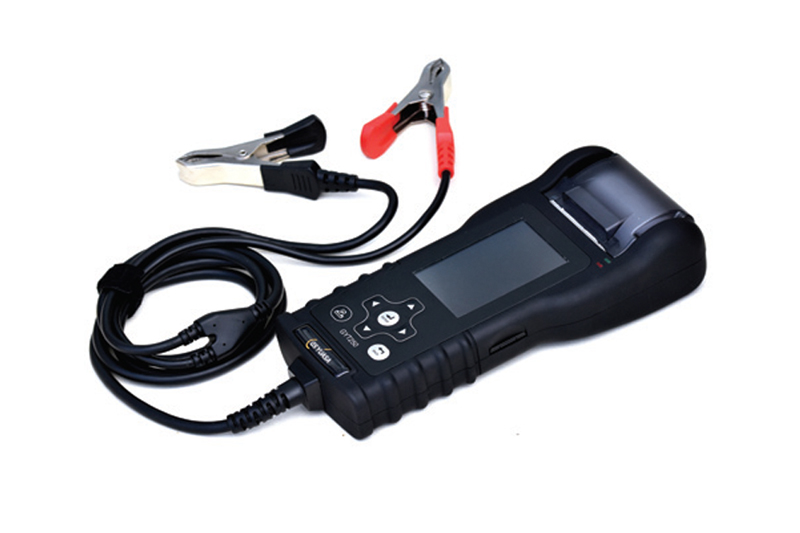 ---
GS Yuasa has launched the multi-functional battery and electrical system analyser, the GYT250.
---
The GYT250 will allow users to test both conventional and next-generation (EFB and AGM start-stop) 12V vehicle batteries up to 2,000A. The tester is also capable of standard and smart alternator, starter and earth tests (12V and 24V) to give a comprehensive overview of a vehicles' starter and charging system health. The GYT250 has three primary battery test types; warranty, health check and stock check.
Managing vehicle battery warranty claims can be complex, so the GYT250 determines if a GS Yuasa product should be replaced under warranty. The health check reports on the state of health, voltage and CCA performance of batteries that have been used on a vehicle. The stock check feature is perfect for battery stock management testing of new batteries that are in storage prior to being installed in a vehicle.
A full colour, back-lit display screen provides a clear battery testing experience. The heavy-duty housing material and large navigation buttons make it ideal for mechanics in a busy work environment.
The product comes supplied with a robust carry case, a quick start guide, thermal printer paper, 4GB micro SD card with adaptor, and USB SD card reader.
---
For more information, click
here
.