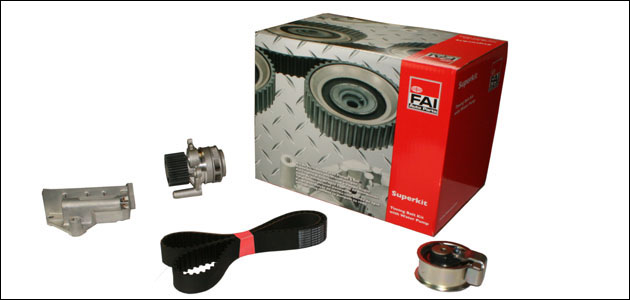 FAI is one of the biggest aftermarket suppliers in both timing belts and water pumps, so the company has now launched Superkits containing the two components.
Real expertise has gone into the making of these kits and FAI has utilised their extensive vehicle knowledge and application databases to make sure that the most popular parts are covered.
The kits cover a wide range of vehicles including the Volkswagen/Audi, Opel/Vauxhall and Citroen/Peugeot groups, and come in an attractive box that contains everything needed to change a timing belt and water pump.