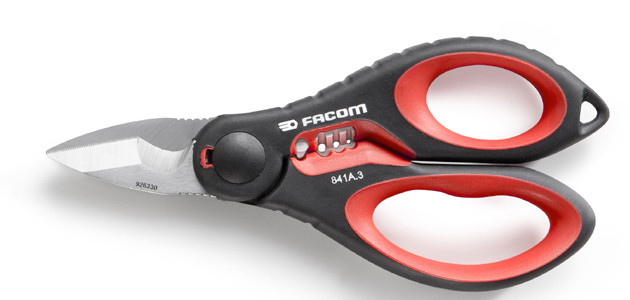 Facom has announced the launch of its dustproof socket locking ratchets and socket sets. The new ratchets are available in 1/4" (RL.171), 3/8" (JL.171) and 1/2" (SL.171) sizes and offer precise control and total reliability in even the harshest working environments.
At the heart of the new ratchet design is a double-sealed, maintenance-free, dustproof head that protects the mechanism from liquid and dust contaminants. The compact size improves accessibility, while Facom's palm control system, with its clever design and positioning of the forward/reverse lever, prevents accidental reversal while pushing down on the head.
The addition of a quick-release socket locking system ensures that sockets stay securely in place at all times, until released by the operator. An ergonomically-profiled handle enhances control further and provides increased comfort and grip. The ratchets can also be suspended by an integrated hook, making them suitable for working at height.