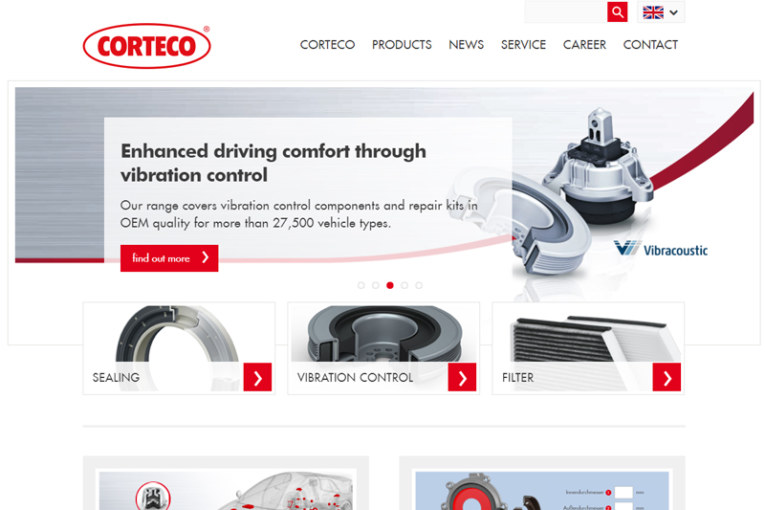 ---
Corteco provides three interactive platforms to support its customers with product information and corporate updates. The platforms available to customers are its website, the Find Your Seal tool and the online catalogue.
---
The website (www.corteco.com) provides links to Corteco's extensive product range, service information, news and contacts. The key element of this channel for all customers is the service section. In this area you can access electronic catalogues, which will provide you with in-depth details of its product ranges and the applications they fit. This also provides access to product updates as soon as they are released in the market.
The Find Your Seal (www.findyourseal.com) tool is targeted directly at garages to support with finding the correct seal for the job. The tool allows you to enter the dimensions found on the old seal and match it directly to a part in the Corteco range. This provides you with the Corteco part number, clarifies the dimensions and also shows you what the seal is made of to give you full confidence in having found the correct product. From here, you can call the customer support team directly and get a quick quote on price and availability.
The online catalogue (www.ecatcorteco.com) gives you instant access to all Corteco parts. The company has ensured the platform is easy to use whilst providing customers with accurate information.
---