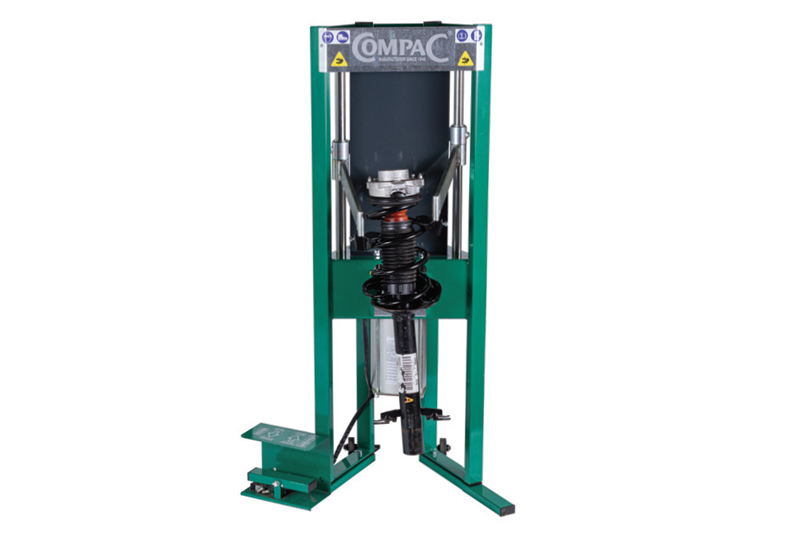 ---
The normal Compac CSC McPherson spring compressor is selling well and has been an important part of the company's range for many years.
---
In January, the equipment supplier introduced a updated McPherson spring compressor, the Compac CSC+ with approximately 60% more power than its predecessor. It is capable of compressing even harder springs than the current CSC.
The CSC+ is recommended for larger cars, SUVs and vans, where more power is required to compress the harder springs. This means that there are now two models in the CSC range.
---
For more information, click
here
.