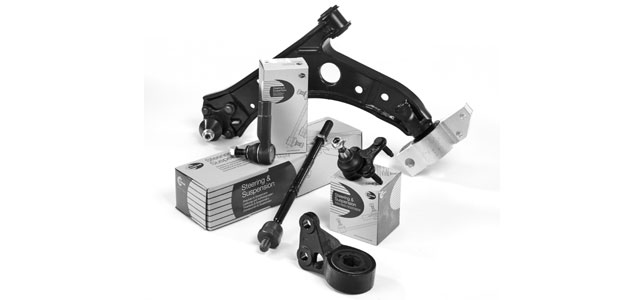 The Comline brand has introduced several new numbers to its rapidly expanding steering & suspension range.
Ongoing range development will see the expansion of each Comline steering & suspension sub-category, namely ball joints, control arms, stabiliser links, tie rods, tie rod ends, suspension bushes and suspension kits.
The selected recent introductions listed below are indicative of this broad development plan. These numbers also illustrate that Comline is fulfilling its promise of being a genuine 'all makes' supplier by offering a diverse range of parts for applications right across the European, Japanese & Korean vehicle parc.
CBJ7059               Ball Joint                           Dacia Duster (2010->)
CCA2087              Control Arm                      Fiat 500 (2008->)
CRB3004              Suspension Bush            BMW X5 E53 (2000->2007)
CSL7111               Stabiliser Link                  Chrysler Pt Cruiser (2000->2010)
CTR1026               Tie Rod End                     Jeep Grand Cherokee (1999->2005)