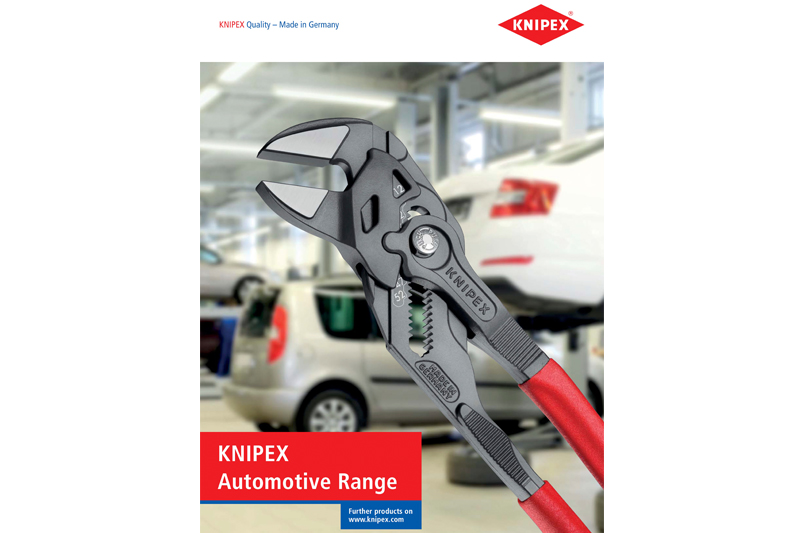 ---
Knipex Automotive Range catalogue.
---
The new Automotive Range catalogue from KNIPEX features hundreds of tools that are ideal for mechanics working in tight spaces. New products featured in the Automotive Range catalogue include the lightweight Pliers Wrenches, with each model replacing a whole set of spanners, and the powerful Knipex Cobolt S, which, despite being 160mm in size, slices through bolts, nails, rivets, wire and more with ease.
The catalogue also features the Wire Rope Cutters, which are made of ball bearing steel and require 30% less physical effort compared to wire rope cutters of the same length.
---