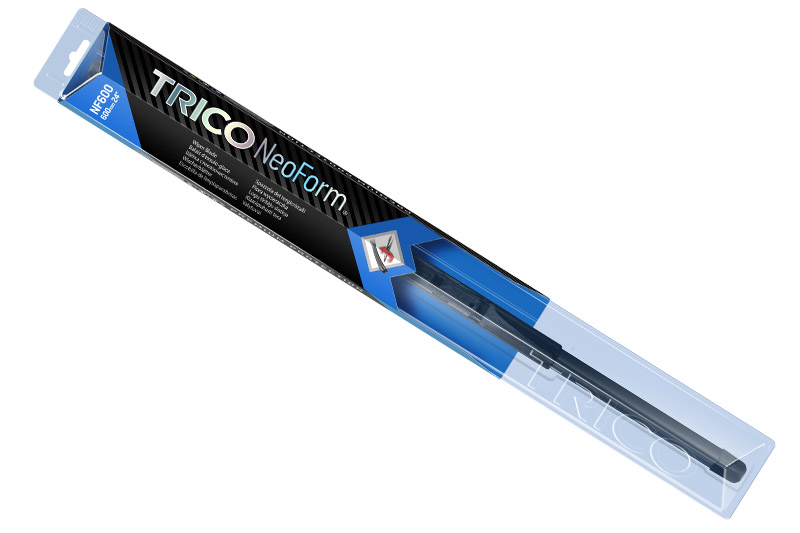 ---
TRICO has recently revamped its 'Retro-Fit Upgrade' beam blade programme, known as TRICO Neoform.
---
Neoform blades allow customers to upgrade to the latest in beam blade technology from the originally fitted standard conventional blades.
Beam blades offer a more uniform pressure distribution, resulting in a clearer wipe and extended lifespan. The wipes are claimed to be aerodynamic with less windlift and are manufactured using the TRICO patented twin point coupler design and OE formulation rubber.
The new design uses the TRICO pyramid style packaging that has reportedly proved popular in its 'Flex' and 'Force' beam blade programmes. Clear fitting instructions are printed on the rear of each packaging sleeve, as well as a QR codelinking to the TRICO online catalogue and product information.
---