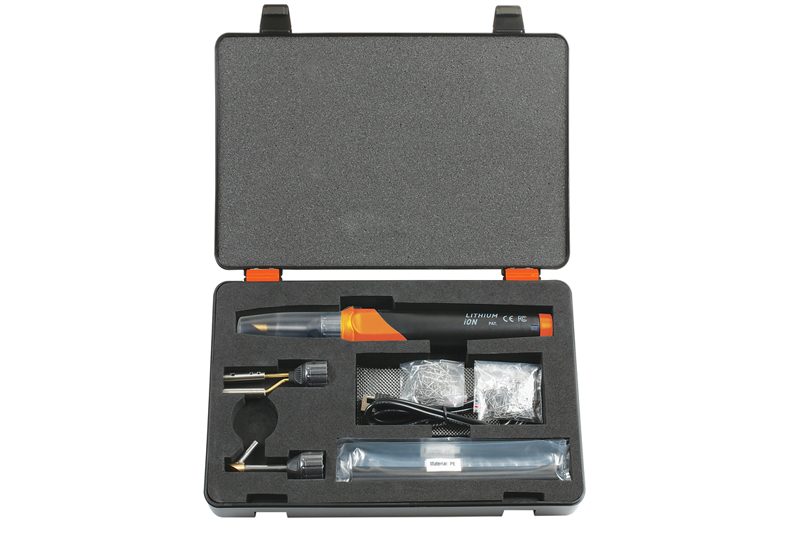 ---
This rechargeable battery-powered plastic welder repair kit from Power-TEC (part number 92549) was developed to repair small to medium sized damages that could render a panel unusable.
---
The tool is supplied with two types of attachment: a standard plastic welding tip and one fitted with a filler rod feeding tube. Usefully, by another change of attachment, it becomes a hot stapler, making the kit a complete solution for quick plastic panel repairs. The tool is rechargeable via a USB port on a PC, laptop, power bank or USB adaptor. An LED torch function is also included, and also indicates that the welding tool heat control is switched on.
The kit also comes with a range of consumables which makes it instantly ready for use, including three sheets of stainless steel wire mesh (50mm x 100mm).
---
For more information, click
here
.