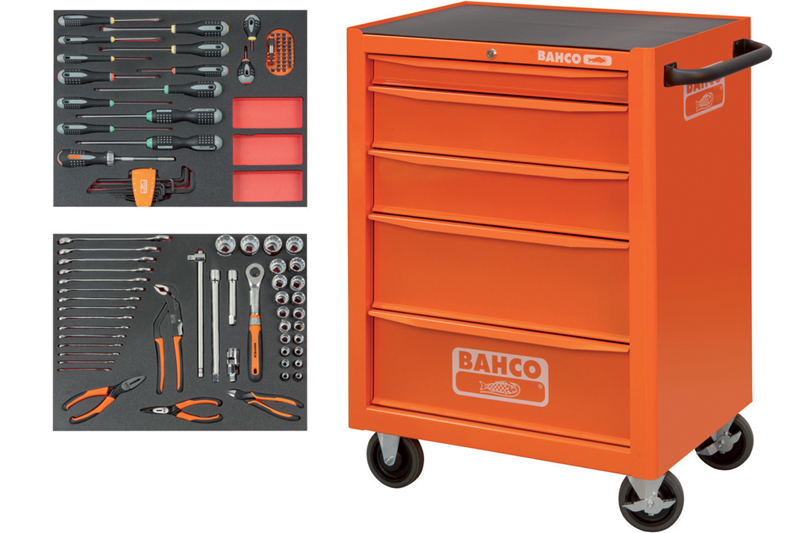 ---
Bahco has introduced Fit&Go, a tool management system that gives automotive engineers and technicians a wide choice of tool assortments, pre-fitted in profiled inlays for immediate use.
---
Suitable for all 26" Bahco tool trolleys, Fit&Go comes in three sizes, offering a choice of 46, 58 or 137 tools. All Bahco foam inlays are resistant to lubricants, petrol, water and UV light.
To help guard against foreign object debris, all foams are coloured black with a red bottom layer as standard, enabling users to see immediately when tools are missing. Other layer colours are available, and all foam inlays have a 'smart push' system which enables quick removal.
The product is designed to fit the latest 26" Bahco tool storage hubs, E72 and E77 Premium, and is ideal for use where space is limited.
---
For more information, click
here
.