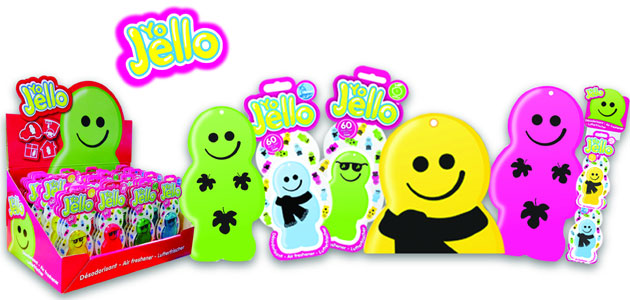 Winplus, a leading consumer products company specialising in automotive and household products, is delighted to be celebrating the first birthday of YoJello a fun family of air fresheners. 
YoJello is a truly innovative product with character and personality that would brighten up any car, home or office with fresh scents.
Unlike most other air fresheners, YoJello has multiple applications and is versatile too – it sticks to most surfaces including glass, tiles, mirrors and dashboards and can be hung from the rear-view mirror in the car or anywhere at home or in the office. It can also be removed and reapplied up to three times, with the fragrance lasting up to 60 days.
YoJello currently has two fun characters in the range – Coolio and Sunny – with Eve  joining them nearer the Summer. Each character is available in four vibrant colours with its own fresh fragrance – Apple, Holiday, Vanilla and Tutti Frutti.