As a regional trade show, MECHANEX aims to bring the aftermarket to you! Sandown Park – November 8th-9th, 10am-4pm.
Wherever you are in the country there's never a show too far away. Boasting a whole array of the industry's top manufacturers and distributors our Sandown show covers the wide spectrum of vehicle servicing components and equipment that every quality technician will require to keep their business 'ahead of the rest'.
Taking place from 10am-4pm on November 8th-9th, it's going to be a must-attend event!
You can't put a price on the amount of information available to your business – and what's more it's completely FREE to attend.
Company/Exhibitor Highlights
ACtronics – Stand Number D1A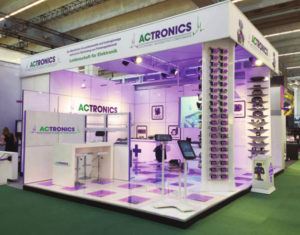 ACtronics, the specialist remanufacturer of electronic components, will be unveiling a brand new stand design at Sandown MECHANEX. Claimed to be bigger, better and brighter than anything the company has used in the past, the stand will be used to showcase the ACtronics range of remanufactured ECUs, ABS ECUs and instrument clusters and will allow new and existing customers to talk to the firm's specialist team directly.
Of particular interest to workshops will be units such as the ATE MK60 ABS ECU, Bosch PSG5 ECU, DSG 6 units and displays from various different cars and models.
In addition, ACtronics will also have specially branded bags which will be handed out to stand visitors and multiple items, including a copy of the brand new 2016/17 product catalogue, will be available. Lucky mechanics may also bag themselves some great free goodies at the same time!
Blue Print – Stand D12
Be one of the first 10 people to visit D12/E11 and receive a limited edition Blue Print tea kit. All you'll need is hot water for the perfect pick me up!
From 8-9th November, Blue Print will be showcasing its impressive range of parts, along with demonstrations of its easy to use online catalogue, Blue Print LIVE!
Blue Print supply OE matching quality vehicle components, with strong Asian and American coverage. With over 23,000 different parts in range, from braking and clutch components to filtration, Blue Print covers a huge portion of the vehicle parc.
There's a limited supply of tea kits, so head to the stand early to avoid missing out!
febi bilstein – Stand Number E11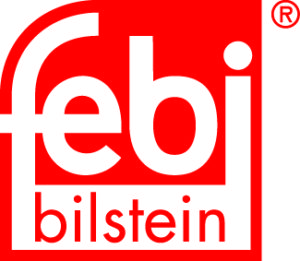 febi bilstein will be showcasing its extensive range of products available to the aftermarket, from its OE grade rubber bushes to its impressive range of locking wheel bolts. The sales team will also be on hand to offer tips and advice for using febi LIVE!, making parts identification easy.
febi supply a range of over 25,000 different articles for all popular European vehicle models. From steering and suspension, to rubber metal and electrical, febi provides OE matching quality components with first time fitment and long service life.
ClickMechanic – Stand Number N9
ClickMechanic are delighted to announce they will again be exhibiting at this year's Mechanex show at Sandown Park. The team will be showcasing the website to visitors and demonstrating how you can grow your business by becoming part of its platform for FREE!
The team will talk through the simple process of registering and then you can sit back, relax and get more work at no extra cost to your business.
ClickMechanic.com is a market leading platform that connects car owners who need repairs, servicing and inspections to both the UK's best mobile mechanics and garages. It matches thousands of customers monthly with trusted professional mechanics in cities around the UK. Instant quoting functionality, fast booking and secure payment make it a simple and convenient way to book mechanics. Growth has seen the platform expand into the garage market so the network is ideal for both garages and mobile mechanics.

Nebula Systems – Stand Number B4
 To celebrate the launch of Nebula Systems ground breaking cloud based diagnostic system MECH5.com, visitors to stand B4 will be able to purchase the MECH5 vci for just £99.00 + VAT.
This represents a massive 33% discount (RRP £150.00 + VAT). Plus, this offer price includes one month's access to the MECH5.com diagnostic cloud (RRP £30.00 + VAT per month).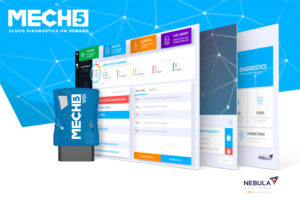 The VCI (Vehicle Communications Interface) is the Bluetooth enabled, OBD 16 pin dongle that creates the vehicle to cloud connection via a Smartphone, Tablet or Laptop running Windows or Android.
With an incredibly affordable monthly (or yearly) non-contract online subscription model, full professional in-depth diagnostics capability and the freedom and flexibility of the Cloud, MECH5.com is set to change the world of aftermarket scantools.
Unilite – Stand Number F20
Unilite is one of the leading torch and flashlight manufacturers producing high quality, industrial LED units for the motor trade and beyond. Established in 1981 the company has grown rapidly to become a key player in the global illumination market.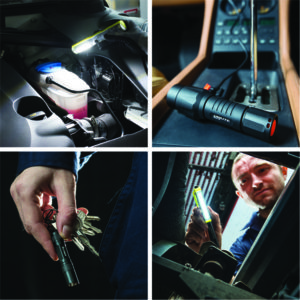 At Sandown it will be showcasing its fantastic LED range of portable lighting solutions and show you exactly how they can benefit you and your application. It has launched seven new products in 2016 which will also be on display.
Its extensive range of torches including a varied range of head torches, flashlights, lanterns and more importantly an impressive range of inspection and site lighting, will all be on display.
Dayco – Stand Number B3
In addition to its renowned HT timing belt kits, Dayco will be showcasing its combined water pump and timing belt kits, chain kits and its latest range addition, stand alone water pumps. As an original equipment (OE) supplier to vehicle manufacturers globally, the quality of Dayco's aftermarket products is assured as they are manufactured in the same factories alongside the OE counterpart.
As the water pump is increasingly driven via the primary drive system, Dayco offers a range of more than 200 water pump kits that provide workshops with the opportunity to carry o

ut a full and thorough repair.
In order for workshops to supply their customers with OE quality products, Dayco has also been supplementing its traditional belt related product offering with the addition of replacement timing chains/chain kits and stand alone water pumps.
Ring – Stand Number D7
Ring will put the spotlight on its most recent innovations at Mechanex, including the newly launched Under Bonnet Lamp, ProStart Powerpacks and Aluminium Inspection Lamps.
Perfect for identifying body work imperfections is the Al5 (RIL5500 CRI) Colour Match Lamp with its LED colour rendering index (CRI) of 95, 400 lumens of light output and a 4500K colour temperature.
The Al5 (RIL5500HP) features new COB LED technology and provides 430 lumens of light output.
A new addition to Ring's Inspection Lamp Range is the Under Bonnet Lamp RUBL1000 which uses three LED units to provide 1,000 lumens of light output.
Offering both compact and heavy duty packs, Ring's new ProStart Ultra with its high capacity jump starter for demanding environments will also be profiled.
Visit stand D7 and sign up to Ring's email updates to receive a FREE RIL52 Pocket Lamp. One free product per person, while stocks last.
EDT Automotive – Stand Number N16
This will be EDT's first appearance at Mechanex where it will be showcasing its engine decontamination treatment machine which carries out a unique engineering process, removing all the sludge, varnish and debris that builds up in the engine and boasts a 99.6% satisfaction score. Its eng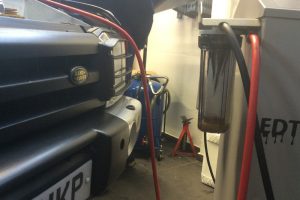 ine cleaner device is fully automated and once connected takes less than 15 minutes to complete a full clean of a vehicle's engine.
Visitors will also have the chance to see the company's recently launched transmission fluid exchange unit in action as well.
Any garage that signs for one of its products at the show will receive FREE installation worth £749 plus VAT and half price treatments for their first month worth £25 plus VAT per treatment. Secondly, any garage that books a demo at the show will go into a raffle with the potential of winning the demo for FREE, worth £180 (+VAT) with five winners selected per day. Make sure not to miss this one!
Fortress Distribution – Stand B10
After the successful introduction of Black Mamba Gloves in 2012, Fortress Distribution has further demonstrated its ability to introduce leading-edge safety workwear to the UK with the launch of Torque Grip™ Gloves in 2014.
With premium brand Black Mamba Gloves extending the product offering, Fortress made another impression in the automotive industry with the introduction of the new
Heavy Duty Impact Glove last year.
The first time all of these products were on show together was at MECHANEX Sandown Park in 2015 and Fortress Distribution is delighted to be returning to MECHANEX in 2016, where it will be offering visitors to the stand a 10% discount off their first order, plus a FREE sample of Torque Grip™ Gloves.
Absolute Alignment Stand F1
Absolute Alignment is a leading vehicle alignment equipment specialist, supplying Bluetooth and wireless systems for car and commercial use. It sells CCD and 3D aligners that can be used with a wide range of lifts and ramps in workshops of all sizes, and you could be earning big money from vehicle alignment for just a fiver a day. Its factory-taught engineers ensure your technicians are professionally trained and their back up service gets you earning again quickly if things go wrong.
Absolute Alignment is so confident in the quality of its wheel aligners it's offering a FREE warranty extension to 24 months on any machine ordered at MECHANEX Sandown Park. This exclusive peace of mind is only for orders placed at the show, and subject to its usual warranty terms and conditions (details on request).
To book an appointment on the stand ring 01252 758413 and visit www.absolutealignment.co.uk for details on the full range.
SP Diagnostics, Revive – Stand C10
At this year's Sandown event, Revive will be showcasing its Engine Cleaner & Power Restorer, more commonly known as Revive Turbo Cleaner. Now developed for automotive engines, the product was originally used for the cleaning and maintenance of aviation jet engines, power station turbines and large marine diesel engines.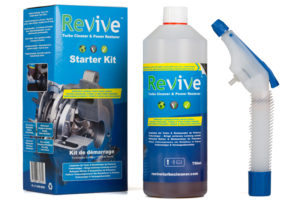 The safe water-based, non-toxic and non-flammable fluid is sprayed into the vehicle's intake system before the turbo inlet whilst the engine is running. As the fluid passes through the engine system it locks on to built-up oily/carbon deposits and strips away a surface layer. These tiny carbonised particles are no larger than the soot particles the engine naturally generates, making it a perfectly safe process for vehicles fitted with a Diesel Particulate Filter.
Suplex – Stand B14
MECHANEX show at Sandown Park is the perfect opportunity for SUPLEX to share some essential technical information with workshops, particularly as workshops are likely to see plenty of coil
spring replacement jobs over the winter.
At the event, SUPLEX will be identifying curved-side loaded springs, progressive rate taper wire Mini-block coil springs and also the advantages of colour code information used by the company in conjunction with the original equipment.
Osram – Stand number D6
OSRAM will be at MECHANEX Sandown promoting the OSRAM Installer Programme. The programme is designed to help garages and workshops increase their bulb sales and provides exclusive access to helpful information and tools that can increase bulb sales all year round.
Signing up to the programme is absolutely FREE and as a thank you for visiting its stand and signing up, OSRAM will also be giving away some free product samples (available whilst stocks last).
Bosch – Stand Number D18
'Extra' is a loyalty programme for workshops who buy and fit Bosch products.
If you own a garage and buy and fit Bosch automotive parts, from spark plugs to pumps, filters to sensors, you can now collect points by sending in the barcodes from the Bosch packaging. The points can earn you some great prizes – over 200 to choose from!
Save your points up for two years or cash them in when you are ready. The first fifty barcodes guarantee you a handy Bosch OBD100 fault code reader, AND the points. Sign up on the Extra stand at MECHANEX and you will receive a FREE Extra football.
Sending your barcodes in is easy – Bosch even provides free-post envelopes. Costs nothing to join, and you are earning great rewards, just for buying Bosch products from your usual Factor.
For more information on extra, go to www.extra-rewards.co.uk
Continental Automotive – Stand Number E10 
View a range of Aftermarket products by Continental Automotive brands VDO, Crypton, ATE and ContiTech on stand E10.
VDO will have a range of diagnostics, including the new "Fast Check" Check II and TPMS Pro. Also, the innovative pre-programmed TPMS REDI-Sensor and a selection of OE Replacement Parts.
Crypton will be available to discuss any MOT requirements and provide demonstrations on their portable midrise scissor lift and combined emissions analyser.
ContiTech will be presenting their new original quality fabric coated multi V-belts and explaining how workshops can benefit from a 5 year warranty on all ContiTech products.
The team will also be able to advise customers on how to avoid common problems when installing timing belts.
ATE will be presenting a selection of specialist brake tools from their extensive brake tools range, this will include the latest brake bleeders, brake caliper repair tools and sensor diagnostics.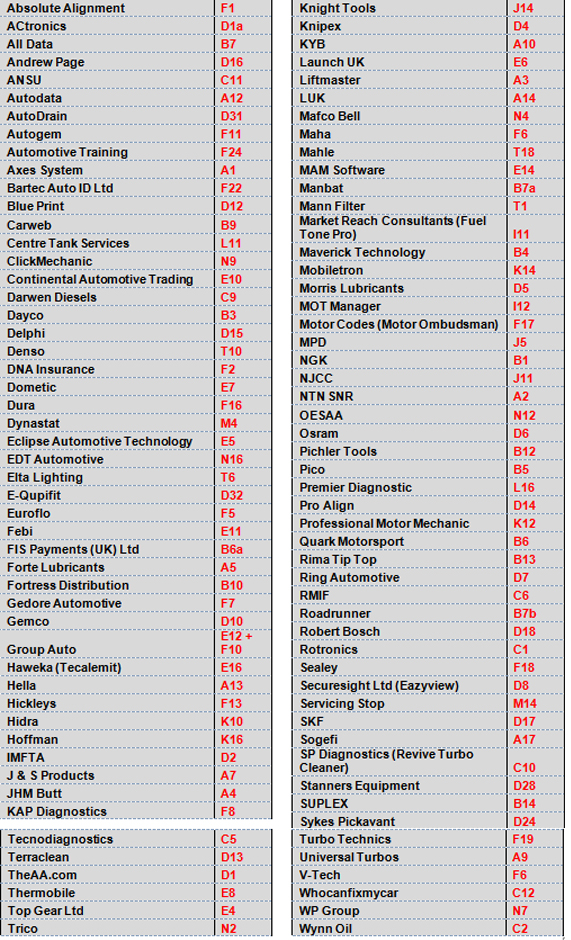 The show is completely
FREE 
to attend and tickets can be
booked online
, or by calling 01923 237799. For more information follow
@MECHANEXShow
on Twitter, or visit the
MECHANEX
website.